Non-destructive testing is a rapidly growing industry and will experience continuous growth in the upcoming years. To be clear, in 2019, the NDT market was estimated at 16.72 billion (USD). Moreover, it is expected to reach a value of 24.65 billion (USD) by 2025 at a CAGR, i.e., the cumulative average growth rate of 6.7% from 2020-2025. With this stable and continuous growth, we are bringing you a list of some great NDT schools in the US.

If you are someone who is looking to make a career in the field of quality assurance, engineering, or emerging technology, then NDT is the perfect area for you. It is considered a secure career choice for the long term as an increase in automation. Plus, it is one of the best-paying professions. So, with the growth in automation in the infrastructure and industrial manual turning sectors, there has been a significant increase in the demand for the detection of flaws to prevent failures that occur due to porosity, cracks, manufacturing defects, and beyond.
So, to help you make this decision easy for you, we have compiled a list of a few best NDT institutions that offer NDT training. The list contains numerous institutes from the United States and the opportunities that they offer. Let's read about the institutes right away!
1) Drexel University (Philadelphia, Pennsylvania)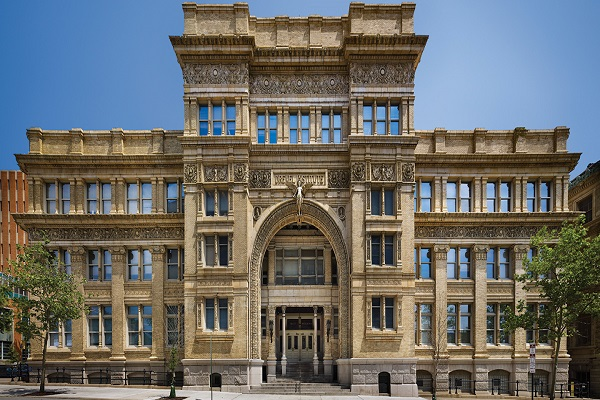 Image credit @ https://studyabroad.shiksha.com/usa/universities/drexel-university

Drexel University of Philadelphia, Pennsylvania, provides world-class NDT training within the departments of Engineering Technology and Mechanical Engineering and Mechanics. These courses were established in 1970, and it offers students training in NDT at the undergraduate as well as undergraduate levels. Drexel University also offers various opportunities to its students outside the classroom. The Theoretical and Applied Mechanics Group concentrates on utilizing experimental tools in order to further provide education to the group members in NDT practices and studies.
2) Virginia Tech (Blacksburg, Virginia)
Image credit @ https://www.britannica.com/topic/Virginia-Tech
Virginia Polytechnic Institute and the State University of Blacksburg provide the best NDT training within numerous departments such as Kevin T. Crofton Department of Aerospace and Ocean Engineering, Engineering Science and Mechanics, Biological Systems Engineering (BSE), Electrical and Computer Engineering, Materials Science and Engineering, and The Charles E. Via, Jr. Department of Civil & Environmental Engineering. This particular institute was established in 1908 and celebrated its 100th birthday in 2008. Virginia Tech provides education at the undergraduate as well as graduate levels. This institute uses NDT to perform research and preserve our natural resources.
3) Iowa State University (Ames, Iowa)
Image credit @ https://www.commonapp.org/explore/iowa-state-university
The Iowa State University of Ames, this specific university offers non-destructive training within their Centre for non-destructive examination. In 1985, Iowa State University was established as an NSF University Cooperative Research Center. The CNDE provides undergraduate and graduate certificates in NDE to students of engineering. This research center also offers hands-on opportunities to its students in order to take part in the most general NDE examination methods such as ultrasonics and x-ray.
4) John Tyler Community College (Chester, Virginia)
Image credit @ https://www.chesterfieldobserver.com/articles/john-tyler-community-college-seeks-approval-to-change-name/
John Tyler Community College of Chester, Virginia, tends to provide NDT courses within the Mechanical Engineering Technology and Welding certification department. The courses were established in 1967; this university provides classes to students at the undergraduate and graduate levels. Some of the courses include Welding Quality Control & Inspection. In this particular course, students will also learn about destructive testing and nondestructive examination.
Further reading on Top Important Lessons Technicians Can Learn In NDT Training And Courses.
5) Penn State University (Centre County, Pennsylvania)
Image credit @ https://www.britannica.com/topic/Pennsylvania-State-University
Penn State, the University of Centre County, is one of the best universities that provide NDT training within the department of Engineering Science and Mechanics. Courses from this university include non-destructive evaluation of flaws, Ultrasonic Nondestructive Evaluation, and Stress Waves in Solids. This specific university also provides nondestructive testing & evaluation as a research region for graduate studies. The courses were established in the year 2007. Moreover, The Penn State Ultrasonics Lab conducts fundamental research & experimentation that is designed to help in product development and technology transfer in NDE & structural health monitoring.
6) University of Illinois (Urbana, Illinois)
Image credit @ https://www.juniper.net/us/en/customers/university-of-illinois-urbana-champaign-case-study.html
University of Illinois of Urbana is a well-known university that provides non-destructive testing training within the Industrial and Enterprise Systems Engineering department. The University of Illinois provides courses for students at both levels, undergraduate, and graduate. The graduate program has abundant opportunities for research. One such amazing program is the non-destructive testing & research laboratory. The only objective of the lab is to formulate and test new techniques of NDE and NDT.
7) Ridgewater College (Hutchinson, Minnesota)
Image credit @ https://ridgewater.edu/about/maps-and-locations/hutchinson-location/
The Ridgewater College of Hutchinson, Minnesota, provides nondestructive testing training within the Career & Technical Programs department. The courses provide hands-on applications & surpass the educational needs specified by the American Society for Nondestructive Testing's instructed curriculum and methods. The schedule provides three different manners of certification; they are — an NDT diploma, an NDT Associate of Applied Science Degree, and an Advanced Ultrasonic Testing Technology Diploma.
Wrapping It Up
You must know that after attending one of these amazing NDT institutes, your nondestructive testing training is not over. Yes, you read that right! Hundreds & thousands of NDT professionals attend these programs long after attaining their certificate in NDT in order to stay updated on the latest NDT techniques and programs. All these institutes can help you become a great NDT professional and attain reliability and further testing certification within the NDT society. To know more about NDT, visit our website OnestopNDT right now!