For those who are not familiar with NDT certification, let us clear it up for you. So, certification in NDT can be defined as a written or authorized document that indicates an inspector has all the needed skills to perform non-destructive testing methods. He should be well equipped with the capabilities to conduct the tests by the approved procedures. It also provides confidence to the consumers that he//she has fulfilled the required educational qualtotionsunmodifiederience. Based on be competent to conduct must have the competency to carry on inspections and interpret the results of the examinations.
Importance Of Certification For An NDT Inspector
Dissimilar to destructive testing methods, in non-destructive testing, the interpretation of outcomes is not that simple. For instance, when it comes to destructive tests, such as hardness testing or tensile testing, the outcomes can be readable directly from the screen. On the other hand, the outcomes cannot be read easily in NDT testing. Hence, it demands extra attention or time while doing examinations. Therefore, standards and codes grant that the inspector must complete his/her education, training and level of experience. In almost each & every case, the NDT inspectors should hold either Level I or II, or III certification in the examination method.
Until & unless the inspector has met all the required qualification criteria, they must not be allowed to be engaged in any NDT activities! This is so because there is zero to little assurance that the candidate has the proper skills to interpret the outcomes, and it becomes highly risky to accept those results. Before acquiring a certification, a candidate is known as — an NDT trainee. A trainee has to function or work under the proper guidance of either Level I or Level II.
They must not start performing the test methods independently. According to the SNT TC 1A — A trainee is an individual who is being trained and is yet to be qualified as well as certified. The trainee must work with a certified person to gain more experience. The trainee must not independently perform, interpret, gauge or report the outcomes of any non-destructive testing methods.
Level I certification provides enough assurance that the inspector has the competency & capability to perform equipment calibration and conduct testing as per the required norms. When it comes to Level II inspectors, additionally, they must have skills for interpretation as well as examination. They should have proper knowledge of NDT codes and standards.
Certification Levels In Non-Destructive Testing
According to the ASNT instructed practice SNT TC 1A, ISO, and NAS410, there are 3 levels of certifications as mentioned below:
1. NDT Level I — A technician that performs actual tests as per Level II or III Instructions.
2. NDT Level II — An Inspector, who must perform calibrations, testing, and interpretation of outcomes.
3 NDT Level III — A complete expert inspector who is capable of establishing all the methods, procedures, and training.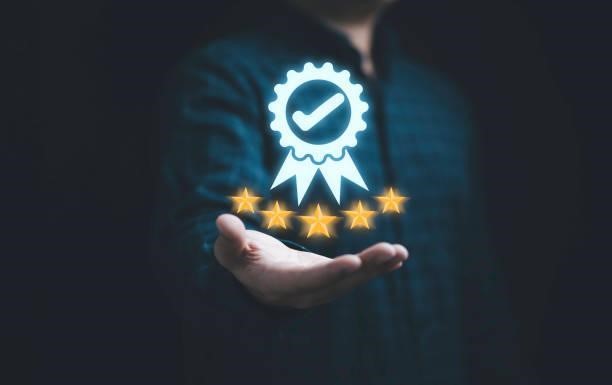 Responsibilities Of NDT Level I Individual
According to the SNT TC 1A of ASNT, here are the duties of Level I:
a) Must record the test results.
b) Must perform certain calibrations and evaluations.
c) Must be well-versed with all the technical knowledge and skills to be qualified.
d) Should be able to receive or follow the required instructions and supervision from a certified NDT Level II or III.
e) Acceptance & rejection of elements according to the written instructions.
Responsibilities Of NDT Level II Individual
An NDT Level II certified person must be able to:
a) Interpret & examine results with regard to applicable codes, specifications, and standards.
b) Be qualified enough to establish and calibrate equipment & tools.
c) Organize & address the results of NDT tests.
d) Possess adequate knowledge and technical skills.
e) Guide, and supervise trainees and NDT Level I individuals.
f) Must be comprehensively familiar with the scope & limitations of the NDT techniques qualified.
g) Must practice the appointed responsibility for training purposes.
Responsibilities Of NDT Level III Individual
As per ASNT instructed practice SNT TC 1A, an NDT Level III should have the following duties:
a) Establish and approve methods, interpreting cores, standards as well specifications.
b) Prescribing the specific NDT techniques and procedures to be utilized.
c) Enough technical skills & knowledge for creating, qualifying, and approving processes.
d) Must be responsible for the entire NDT operation for which the person is assigned & qualified.
e) Must be able to establish methods and assist in ascertaining acceptance criteria when none are available.
f) Have to be capable enough of interpreting & evaluating the results as per codes, standards & specifications.
g) Well equipped with an adequate practical background in suitable substances, fabrication, and product technology
Benefits Of Attaining A Certification NDT
Here are the top three benefits that one would receive after completing the certification in NDT:
➔ Job Opportunities
It's not like only level III technicians are more likely to be pursued by those in need of an NDT inspector; there are so many jobs available for those with any level of certification. But yes, one must be able to complete all three levels while working as well. Plus, level III NDT technicians can become supervisors and train their juniors.
➔
Marketability
When it comes to Level III NDT technicians, are much more marketable than technicians who possess a low level of certification. This is so because of their expertise and capability to work without any help or supervision. Companies who are looking to hire an inspector are much more likely to get hold of someone with higher proficiency.
➔
Economical Benefits
Similar to different kinds of fields, accomplishing a higher level of certification comes with amazing financial and professional benefits as well.
Becoming an NDT technician is a very significant career choice! An NDT technician has a lot of responsibilities, such as protecting individuals and industries from various d kinds of defects and potentially or dangerous situations. Therefore, the NDT experts or instructors at OnestopNDT make sure that all the prospective technicians get proper information about the subject and NDT courses that would be beneficial for them in the future. We tend to see all the prospective technicians are qualified enough to take all the challenges thrown at them in their day-to-day job. Visit our website to know more and if you have any queries, reach out to us anytime!