Frosio Surface Preparation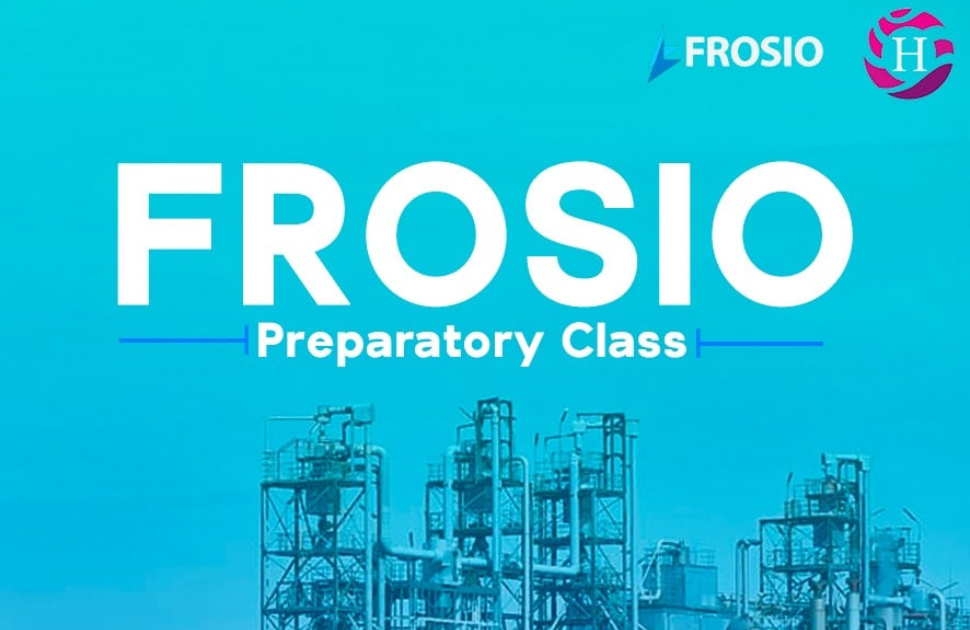 What will I learn
Course Description:
Welcome to the FROSIO Online Preparatory Course for Coating Inspection, designed to follow the original FROSIO syllabus. Our course provides a comprehensive curriculum, covering all aspects of surface preparation and coating inspection segments from start to finish.

This course is suitable for anyone interested in mastering the knowledge required for coating inspection. While 1-5 years of coating experience is preferred, it is not mandatory. Basic proficiency in the English language and a laptop, tablet, or mobile device with a stable internet connection are required to participate.

Graduates and diploma holders who wish to explore the coating inspection arena can benefit from this course and excel in their careers. However, please note that this is only a preparatory course. To obtain FROSIO Certification, you must appear for an in-person examination at any schedule and location.

The target audience includes engineers, inspectors, supervisors, managers, painting contractors, facility owners, consultants, painting/coating manufacturers and their representatives, inspection agencies, and third-party companies. The course content covers QA/QC Inspector's requirements, material selection and design, corrosion types and mechanisms, pre-treatment processes, ambient condition requirements, paint and paint systems, execution, and role of an inspector, standards/specifications/procedures, health/safety/environment, and IMO (International Maritime Organisation) requirements.

FROSIO certification scheme offers three different levels for coating training:

Inspector candidate certificate Level I – White for candidates with no relevant experience or less than the required experience for Level II-Green. Valid for five years from the first issue date.

Inspector certificate Level II – Green for candidates with a minimum of 2 years of relevant experience. Valid for five years from the first issue date.
Inspector certificate Level III – Red for candidates with at least 5 years of relevant experience, including a minimum of 2 years of documented inspection experience. Valid for five years from the first issue date.
For the FROSIO Surface Treatment course, relevant experience includes work directly connected to the pre-treatment of metallic surfaces, the application of paint and other coatings for corrosion prevention, and the inspection of such work. For the FROSIO Insulation Inspector program, relevant experience includes work related to planning, production, or installation of insulation materials and systems.
Please note that such experience may be obtained in various fields, including shipbuilding, marine and offshore installations, energy and power industry, roads and railroads, industrial plants, workshops, building industry, chemical process, and paint coating industries.

To obtain FROSIO Paint Inspector certification, you must pass both the theoretical and practical FROSIO examinations. You have three attempts to pass the examinations. If you do not pass, you can attend a re-examination and are encouraged to do so as soon as possible. If you have passed one of the examinations, it is valid for up to five years. After this date, it is invalid, and you must attend both examinations again.

To register for a re-examination, please contact the training body directly. They will provide you with the necessary information regarding prices and other details. The links to upcoming courses and examinations and contact information for training and certifying bodies are available below.

Thank you for considering the FROSIO Online Preparatory Course for Coating Inspection.

Registration link: https://onlinecoatings.org/product/frosio-online-preparatory-course/
About this institute
Institute Name : Online Coating Organization
Language : English
Charge : Paid
Location : Chennai
Mode : Yes
Institute Description:
Welcome to HTS COATINGS, a leading training institute for industrial surface preparation and coating operatives. We provide comprehensive and structured training, certification, and registration programs for professionals in the field of corrosion control and anti-corrosion.

Our training programs are designed to provide equivalent training to other globally recognized certification programs such as NACE CIP Inspector, SSPC Inspector, Institute of Corrosion, BGas Inspector, and AMPP CIP Inspector Programs. We are accredited with ISO 9001:2015 by TUV India, ensuring that our training programs meet the highest standards of quality and effectiveness.

At HTS COATINGS, we offer a range of training programs including FROSIO Training, ICorr Insulation Training, ICorr PFP Training, Painting Inspector, Corrosion Control, and Anti-Corrosion Training Programs in India and the Middle East. Our expert instructors and trainers bring years of industry experience and knowledge to deliver practical and hands-on training that prepares our students for real-world challenges.

Whether you are a beginner or an experienced professional, our programs are tailored to meet your needs and help you advance your career in the field of corrosion control and anti-corrosion. Join us at HTS COATINGS and become a certified and registered industrial surface preparation and coating operative."