CSWIP AUT DATA INTERPRETATION TRAINING COURSE IN INDIA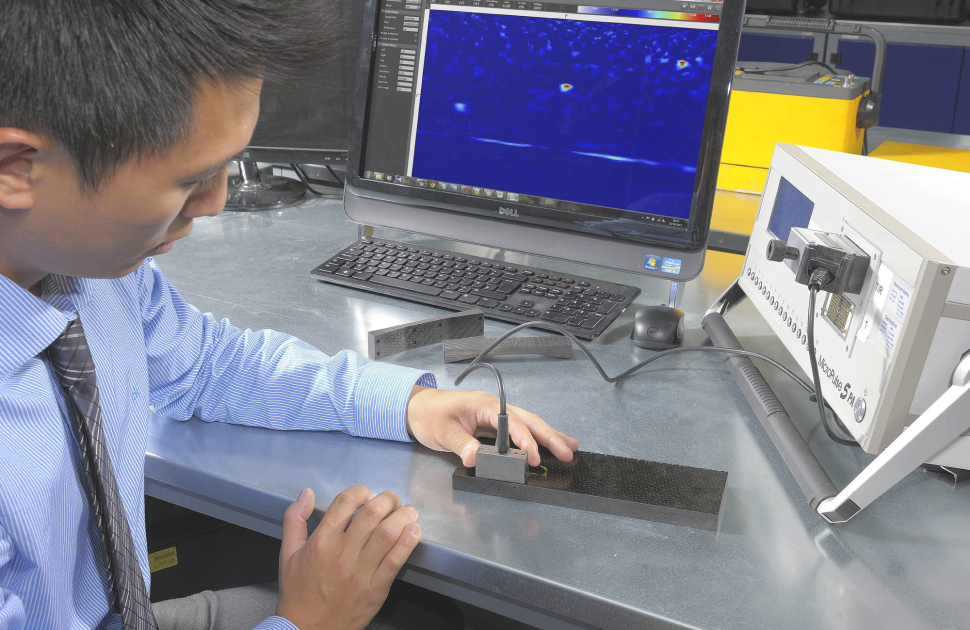 What will I learn
About the course-
The Automated Ultrasonic Testing (AUT) course is a non-destructive testing technique used in various industries such as oil and gas, power, and petrochemical. The AUT technique involves automated scanning patterns with encoded information to carry out data acquisition efficiently. This course aims to provide knowledge and skills to personnel engaged in the assessment of weld acceptance or rejection from automated ultrasonic testing systems.
Target Audience:
The AUT course is suitable for individuals involved in the assessment of weld acceptance or rejection from automated ultrasonic testing systems. This includes inspectors who want to upgrade their skills or professionals who wish to gain expertise in this field.
Entry Requirements:
Candidates who wish to enroll in the AUT course must hold a valid BS EN ISO 9712 Level 2 certification in ultrasonic inspection. Those who do not have this certification, are required to sit the CSWIP UT Welds Level 2 General Paper (40 multiple choice questions) in addition to the AUT Data Interpretation exam. It is important to note that no additional UT training will be provided on the course.
Experience Requirements:
Individuals must have a minimum of three months of experience in ultrasonic inspection before or after successfully passing the qualification examination for CSWIP AUT level 2. This ensures that candidates have practical experience and are prepared to take the course.
Overall, the AUT course is an excellent opportunity for personnel to enhance their skills and knowledge in non-destructive testing techniques, particularly in automated ultrasonic testing.
About this institute
Institute Name : TWI
Language : English
Charge : Paid
Location : India
Mode : No
At TWI India, our forte is providing training and certification programs to inspection personnel in a range of industries. We have been offering these programs since 2011, and we operate in India, Bangladesh, Myanmar, and Nepal. As a part of the TWI (UK) Group, we are the global leader in engineering, providing joining technology, integrity management, research, consultancy, and training and certification services.
Certification and Accreditation:
TWI India is certified with ISO 9001:2015, ISO 14001:2015, and ISO 45001:2018. Our training courses cover various fields like Welding Inspection, Non-Destructive Testing (NDT), Painting Inspection, Plant Inspection, Underwater Inspection, and Health and Safety. Our programs lead to certification by internationally recognized bodies like CSWIP, BGAS-CSWIP, EWF/IIW, NEBOSH, and IOSH.
Tailor-made Programs:
We offer tailor-made programs to meet customer-specific requirements. We cater to a broad spectrum of industries like oil and gas, power, engineering and manufacturing, EPC, chemical and petrochemical, etc. We have a team of experts in various fields who handle these courses.
Training and Certification Programs We Offer:
Our courses lead to certification by internationally recognized bodies such as CSWIP, BGAS-CSWIP, EWF/IIW, NEBOSH, and IOSH. We offer traditional classroom-based training as well as online live courses via video conferencing platforms. Our TWI Virtual Academy provides a wide range of eLearning courses designed by TWI experts to meet the demands of the industry globally.