What is Mechanical Testing or Material Testing?
Mechanical testing involves finding strength of the material or quality of material by application of load mechanically. There are different mechanical testing for materials. They are Tensile test, Bend Test, Impact Test, Macro Etch Test, Micro Analysis, Inter granular Corrosion test, Vickers Hardness Test, Brinell Hardness test and includes Spectro Chemical Analysis.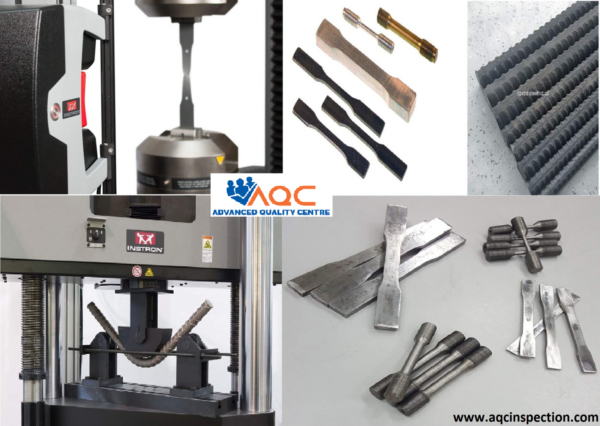 Why is Mechanical Testing on Materials required?
Mechanical tests mentioned above are essential for materials to conclude the quality of materials. The material grades are designed for some specific application, in order to withstand the loads and environment in the application. The materials grades should achieve the minimum specified property.
These minimum required quality specifications are verified by manufacturer after pouring the material and manufacturer should provide a mill test report.
What is MTC / What is Mill Test Report ?
Mill test report MTC are also called as Material Test Report. It is a quality document produced by manufacturer which conforms the created material meets the Chemical content and Physical property requirement mentioned in the standard.
A Mill Test Certificate should mention the Standard which it follows. The material which is tested for, the heat Number for the pouring, Dimensions of the material. Chemical composition actually noted, Physical Properties such as Tensile strength, Yield Strength, Elongation property, Impact Property if required for the grade. Hardness property if required for the grade and additional special property if anything required as per standard.
Types of Mill Test Report
There are two types of MILL Test Report as per EN 10204,
a ) MTC 3.1 – Is issued by the manufacturer with no involvement of customer representative or a third party witness.
b) MTC 3.2 – Test is carried out by Manufacturer in presence of Customer Representative or a third party witness authorized by the customer.
Mechanical Tests by Material Testing Laboratories
It is always essential to confirm that the details given in the MTC's are true. The purchased material grades meets the standards requirement, to satisfy our clients drawing requirements.
So a local Material Testing Laboratory can help us to verify the chemical contents, Tensile strength, yield strength, elongation property, hardness, impact toughness and micro grain structures.
The same mechanical tests should also be carried out for a welded joint.This is to validate the process of welding and assure that the weld is sound and meets the required physical properties and strength.
It is better to carry out Non Destructive Testing – NDT before carrying out the Destructive Testing, to ensure that there are no defects hidden inside the material. There is no possibility of failure of mechanical tests due to hidden defects.
Choose wisely the reliable testing company for your Mechanical Testing and Non Destructive Testing Needs. The Third Party Inspector assigned to witness the material testing should be with experience of those testing needs. For experts in Third Party Witness for MTC 3.2 certificate and most trusted material testing/ mechanical testing needs visit us at https://aqcinspection.com/mechanical-testing-services/