Back to Companies
Advanced Quality Centre
AQC will be the most trusted industrial training, inspection & testing service provider and consistently will grow global. We aim to produce the most competent engineers through our training methods.
Service, Consultation,
India
Overview
Advanced Quality Centre is an ISO 9001:2015 certified center; we provide world-class training & certifications for Non-Destructive Testing, Welding Inspections, Painting Inspections, safety training & Industrial testing services; the training is provided by engineers experienced in global industries for more than a decade,
We are teamed with experienced engineers to make quality audits & provide ISO Certifications,
We provide mechanical testing services such as Chemical Analysis, Tensile, Micro, Macro, Impact & hardness tests.
We do third painting inspections and train company employees to do painting inspections.
Highlights
World-class training facilities & quite an ambiance classrooms.
Students are trained by the most experienced industry experts, worked in countries

ISO Certified Company

100% job guidance for a lifetime
Our team is guided by Metallurgists mastered from IIT, Mumbai & Delhi.

Our safety officers have experienced different projects such as metro rail, Oil, Gas Extraction & refineries.

QUALITY POLICY

AQC Pledged to
Provide timely, reliable, cost-efficient & quality testing, inspection & training services.
To fulfill all the requirements of the referencing quality standards
Deliver 100 % technical data & assure competency in trainees during training
Products & Services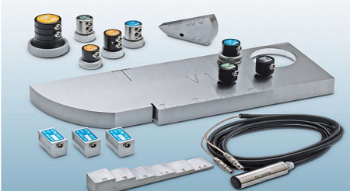 Sales
Ultrasonic Flaw Detector & Accessories

Magnetic Particle Testing Machine
Consumables & Accessories

MPI: white contrast paint- Aerosol cans
MPI: Black or colored particle
MPI: Carrier Oil
Fluorescent MPI: Particle
Penetrant Testing : Penetrant – Aerosol spray cans, litre cans or barrels
Penetrant Testing : Developer – Aerosol spary cans, litre cans or barrels
Penetrant Testing : Cleaner –Aerosol spray cans, litre cans or barrels
UV Lamps: Incandescent or LED
Field Indicators: Pie gauge, Strips, Ketos ring, Gauss meter
LUX Meter/ UV light Intensity meter
Centrifugal tube for Visible or Fluorescent particle
Bridge-cam weld gauge
Taper gauge
Infrared thermometer
Painting inspection: Bristle Patch kit
Painting inspection: Dust level Kit
Painting inspection: Wet Film Thickness Gauge
Painting inspection: Dry Film Thickness Gauge
Painting inspection: Holiday Tester (low voltage/ high voltage)
Painting inspection: Sling Psychrometer
Painting inspection: Press 'O' Film
Painting inspection: Snap Gauge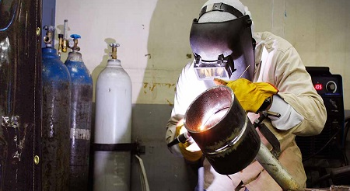 Non Destructive Testing(NDT) Services
Welder Qualification & Welding Procedure Specification (WPS)

Where you have a requirement for independent verification that welding has been performed to the required specification. Our welding professional provide welder qualifications and procedure qualification.
Ultrasonic Testing (UT)

Ultrasonic testing is a form of non-destructive testing that is typically used to detect volumetric flaws, material integrity and component thickness.
This common form of ultrasonic testing is used to carry out inspection on castings, forgings, welded components and composite structures in all industry sectors.
The method can be performed on all types of materials and its applications include:

Flaw detection such as inclusions, cracks and porosity – particularly for small flaws or flaws situated deep within a part
Determining the thickness of test objects, particularly in erosion or corrosion monitoring
Assessment of bond integrity
The benefits of this method include quick accurate inspection and portable operation.
AQC uses advanced ultrasonic equipment and we can inspect customers' components and structures to industry codes, standards or customer specifications, ensuring that your components and structures meet the highest standards for safety and reliability. We offer both laboratory and on-site manual ultrasonic testing.

The technique uses a pluser/receiver unit to power an ultrasonic transducer. The transducer is placed into contact with the tested object and pulsed sound waves are generated into the object. The reflected waves are received by the transducer and the signals are shown on the display unit. Skilled interpretation of the signals will indicate if there are any flaws or imperfections.

Ultrasonic Thickness Testing (UTT)

Applied Technical Services offers ultrasonic thickness testing (UTT) to determine material thickness and to measure the thickness of coatings and/or linings. Our technicians have been trained to calibrate the UTT gauges based on materials.
Our certified staff of NDT technicians provide quality inspection services for a broad range of industry sectors throughout the US and abroad. Ultrasonic thickness testing (UTT) services are offered in our laboratories, field locations and/or on customer premises.

Radiography Testing – Gamma radiography IR-192, CO-60 (RT)

Radiographic testing is one of the most widely used techniques of volumetric non-destructive testing and is often used to reveal internal, surface and sub-surface irregularities.
Radiographic testing is widely used in a variety of industry sectors including aerospace, power generation, construction, petroleum, chemical and automotive, and for all types of components and parts. The technique is commonly used on welded parts, castings, forgings, composites and is also used for corrosion mapping and the measurement of wall thickness.
Digital Radiography Testing- X ray (DRT)
Digital radiography is becoming more widely used for detecting defects, cracks, corrosion, erosion and loss of wall thickness.
Digital radiography is used in all industry sectors and, in particular, for assessing piping, pressure vessels and valves. The technique can detect discontinuities in a range of materials including aluminium, steel, plastics and composites.
The method is similar to conventional radiography, but images are not captured on film. Instead, images are captured using either flat panel detectors or phosphor-coated imaging plates. AQC uses two types of digital radiography:

Computed Radiography (CR): Uses reusable phosphor-coated imaging plates to capture images.

Digital Radiography (DR): Uses flat panel detectors to capture images.
Digital radiography has several important benefits as images can be enhanced and magnified for viewing and interpretation of findings.