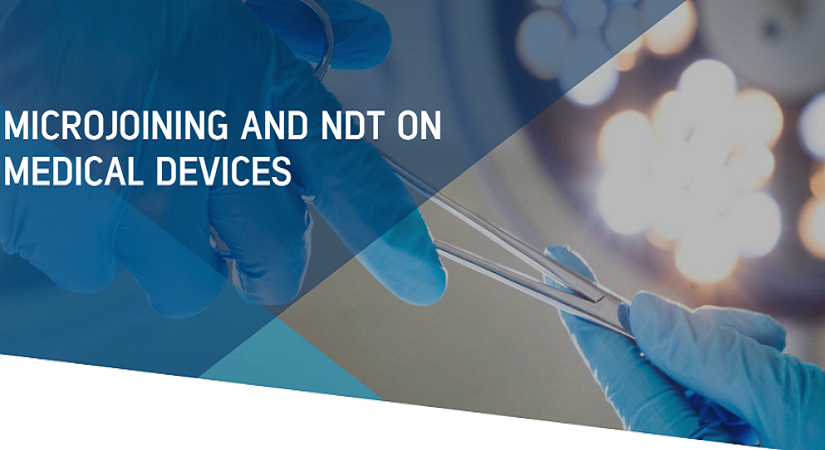 Microjoining and Non Destructive Testing on Medical Devices: Meeting Big Challenges on a Small Scale
The medical sector has increasingly used microjoining processes and technologies in order to precisely bond devices or implants for use in the medical industry.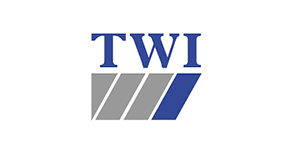 The medical sector has increasingly used microjoining processes and technologies in order to precisely bond devices or implants for use in the medical industry.
As the technology has evolved it has been used for an increasing number of applications, which have created new challenges for manufacture. Non-destructive testing (NDT) can help solve many of these challenges, using a variety of techniques and associated changes to design to ensure product reliability.
Helping to improve manufacturing cost, efficiency and safety while meeting technological compliance, TWI has worked with the medical sector on everything from standards and design to materials challenges and joining solutions for a range of medical products including orthopaedics, diagnostics, active implantable devices, reusable and single use healthcare support devices, surgical instruments, and drug delivery products.
This webinar will be co-presented by TWI senior project leaders Dr Abbasi Gandhi and Dorothee Panggabean, using case studies to highlight a series of microjoining challenges and how NDT can be used to respond with a solution.
This webinar is the second in a series of webinars dedicated to the medical industry, with the first offering an overview of device development and manufacturing in the medical industry based on our decades of experience working in the sector.
However, as this is a standalone event, you do not need to have attended the first event to join this one.
To accommodate a global audience, we are running this webinar for an hour in the morning and again in the afternoon for an hour so please register for the time that best suits you on the relevant registration links below.
REGISTER FOR 8AM WEBINAR SESSION
REGISTER FOR 3PM WEBINAR SESSION
Speakers
Dorothee Panggabean - Senior Project Leader - Non Destructive Testing Group
Dorothee joined TWI in 2010. She studied Mechanical Engineering at the Bordeaux University in France and joined TWI LTD following an internship. She is currently a Senior Project Leader in Non Destructive Testing (NDT).

Dorothee' s main areas of expertise lie in Eddy Current Testing (both conventional and Array), ACFM and X-ray CT. She carries out inspection onsite depending on the application and participates in diverse collaborative projects.

She is also member of The Welding Institute Younger Members Committee which involves in lending a hand during Welding with Chocolate workshops or other events. Dorothee explains working in NDT is nothing short of meeting interesting people in different settings.

Abbasi Gandhi - Senior Project Leader - Thermal Processing Technologies

Dr Abbasi Gandhi is a Senior Project Leader in the Thermal Processing Technologies (TPT) Section at TWI. Abbasi is material scientist (PhD) with engineering background (BEng and MEng) and 15 years of R&D experience in highly regulated industries, such as medical device, automotive, pharmaceutical, aerospace, novel testing instruments, data storage, power generation and materials safety. As well as having written 35 peer-reviewed journal papers, 3 granted patents and 3 book chapters, Abbasi has presented his work in 53 national/international conferences. Abbasi is a reviewer for material science related international journals.

Abbasi is currently leading projects investigating EV battery joining processes, low thermal mass heater devices, superhydrophobic geothermal surfaces using diffusion bonding and electroless plating, wire bonding of electronic devices, brazing of biomedical implants and also developing electrical testing capabilities for EV battery joints at TWI.

Alan Clarke - Principal Project Leader

Alan is a Principal Project Leader at TWI Technology Centre (Wales). He has over 13 years of experience researching, developing and utilising bespoke measurement and instrumentation; with expertise in systems hardware and software integration. He is educated as an electronic engineer.

Alan has worked at TWI for 8 years, delivering technical solutions and project management, having a proven track record in delivering research excellence within industry-focused NDT. At TWI he specialises in automated digital radiography and computed tomography (CT) solutions for industrial applications. He provides bespoke software, electronic and mechanical solutions in order to deploy innovative radiographic detection capability in automated environments. He represents TWI on the British Standards Institute Committee for Computed Tomography and oversees a PhD research team currently investigating advanced CT, including novel tomographic reconstruction algorithm development.