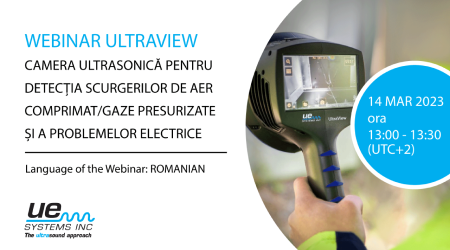 UltraView – Ultrasonic Camera
We would like to invite you to register for this webinar where we will introduce the latest tool from UE Systems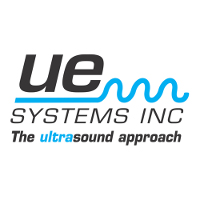 We would like to invite you to register for this webinar where we will introduce the latest tool from UE Systems: UltraView, an ultrasound-based camera for detecting air leaks and performing inspections of electrical equipment for problems such as corona effect, partial discharges and arcing while scanning a large area.
With the UltraView camera, perform audits 10 times faster than traditional methods! Along with the camera, you get access to the UltraView Cloud software where you can automatically capture, download and analyze sound files quickly and easily, so you can catch problems before it's too late!

The main advantages:
The detection of air or compressed gas leaks and the diagnosis of partial discharge are faster than ever before;
Locations of leaks and partial discharges are displayed on the screen in real time;
Real-time display of leaks and easy reporting via Cloud software;
Easily create reports that give an indication of the severity of the partial download;
Audio recording of partial downloads for further analysis.
In this webinar, we will address the following topics:
How the UltraView camera can be useful to you
How to detect air or compressed gas leaks
Reporting leaks using cloud tools
Electrical inspections
Automatic analysis of electric discharges with the help of cloud tools.
Presented by: Alex Movilă
Mechanical Engineer, certified and attested, with over 8 years of experience and expertise in various aspects of mechanical engineering and with over 5 years of experience in the field of predictive maintenance and conditional monitoring.