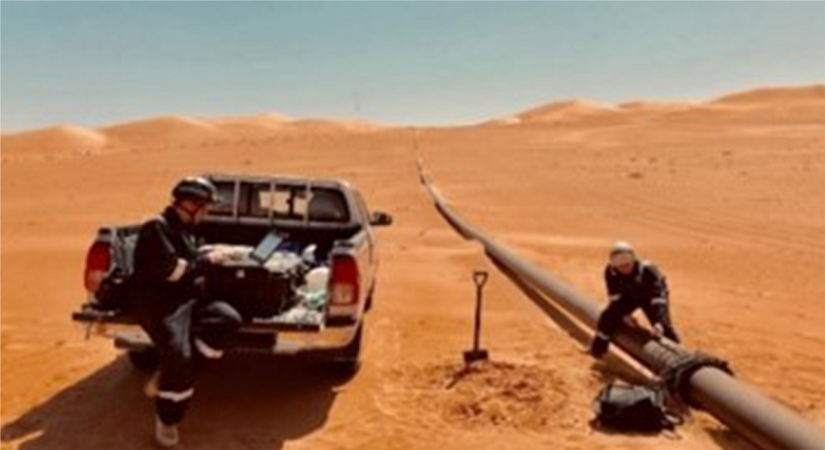 TWI Advanced NDE Inspection Capabilities
This webinar will showcase a range of advanced NDE inspections solutions available to support industry needs.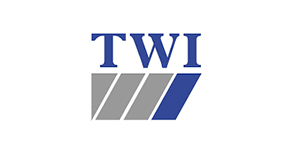 TWI's NDE Group are renowned for their research and development solutions across industry but their advanced NDE inspection capability for site deployment is lesser known. This webinar will showcase a range of advanced NDE inspections solutions available to support industry needs. This event will provide an introduction to the team and an overview of the following technologies:

PolyTest: an innovative field inspection system for volumetric non-destructive phased array ultrasonic testing (PAUT) of butt fusion (BF) welds and electrofusion (EF) joints in polyethylene (PE) pipes.
Wind tubine inspections: advanced NDE capability for the NDE inspection of wind turbine blade roots.
Long Range Ultrasonic Technologies: An overview of TWI research, development and inspection in guided wave testing.
Non-Invasive tank monitoring: A non-invasive solution for monitoring of storage tank ground floors to identify corrosion or wall loss without the need for invasive inspections.
Corrosion mapping: Discussion on the range of technologies available for assessment of corrosion.
Full matrix capture: advanced NDE capability, showing TWI research and development through to preparation for site deployment.
Meet the team
Michelle Forster - Section Manager - NDT
Michelle Forster joined TWI in July 2008 and is a Section Manager in the NDE Inspection Services (NIS) section. Michelle has 15 years of working experience in non-destructive testing and the nuclear sector, in addition to a PhD in ultrasonic inspection and a BSc Hons in Applied Physics.

Since joining TWI, Michelle has supported delivery of inspection solutions for the nuclear sector, with a specific focus on development of ultrasonic inspection in lieu of radiography. Michelle has also led a three-year research programme for the development of a nonlinear ultrasonic inspection technique for the inspection of microscale defects in friction stir welds.

Michelle has a strong programme management background supporting NDT, welding and EPC projects on nuclear plant.
Doug Wylie - Consultant NDE Technologies/NDT Level 3 – NDE Inspection Services Section

Doug started with TWI in January 2009 as NDT Training Programme Manager, responsible for coordinating TWI's NDT training delivery in the UK across three training centres, delivered ISO 9712 NDT courses, and as a lecturer presenting the NDT module on the Welding Diploma and as an Approved Brunel Lecturer on the NSIRC MSc in Structural Integrity.

Upon completion of a BEng (Hons) degree with the OU, he moved to the NDT projects team in working on development and implementation of the full spectrum of non-destructive testing techniques and in the development of innovative inspection solutions. Roles have included NDE service delivery as a Level 2 practitioner and Level 3 client rep for onshore and offshore single client projects in Indonesia, South Korea, Norway, China, New Caledonia and more. He also managed the EU H2020 PolyTest project for the volumetric inspection of butt fusion and electrofusion welds in HDPE pipe, now part of the NDE service delivery at TWI.

Previously a Team Manager for site inspection services, he is now Consultant NDE Technologies and NDT Level 3, continuing to provide technical support to the site teams and TWI Members, and supporting NDE Technique development & qualification in the NDE Group.

Miles Weston, MPhys, EngD - Technology Consultant

Dr Miles Weston is a technology consultant at TWI, responsible for development of non-destructive testing and evaluation technologies from concept through to commercialisation. With over 12 years of industry experience he has managed teams delivering inspection solutions in sectors including military, aerospace, oil & gas and power generation.

Some of his relevant achievements include:

Procedure development and qualification via technical justification (TJ) according to the ENIQ framework for ultrasonic array inspection of stress corrosion cracking type flaws in austenitic tube structures within the civil nuclear industry
Co-author of technical basis documents for inspection of low carbon steel and CRA clad pipeline girth welds using Full Matrix Capture ultrasonic inspection technique, supporting best practice and standardisation for industry
Development and commercialisation of an ultrasonic array inspection system for automated inspection applications
Dr Kai Yang - Senior Project Leader (NDE)
Dr Kai Yang is a senior project leader, technology at TWI. His research area mainly includes tank monitoring, long-range ultrasonic testing, computer vision and machine learning.
Karl Chisholm - Project Leader (NDE)

Karl Chisholm is a Project Leader in the Non Destructive Examination (NDE) group working with ultrasonic and Phased Array ultrasonic inspection. He joined TWI in 2018 after gaining a degree in Mechanical Engineering and a Masters degree in Petroleum Engineering from Teesside University. He is currently completing a part-time Masters degree in Engineering Management and Leadership at Aston University. His previous professional experience includes five years' service as a Ground Installations Technician in the Royal Air Force.
Paul Evans - Senior Project Leader (NDE)

Paul Evans is a Senior Project Leader in the Non Destructive Examination (NDE) group. Prior to joining TWI Paul has been predominantly working within the Oil and Gas industry over the last 14 years, performing multiple advanced NDT techniques. Paul is certified in PCN Level 2 for Phased Array and ToFD as well as PCN Level 3 in Ultrasonic Testing. He also has an extensive knowledge for techniques such as flange face inspection, nozzle inspection and corrosion mapping with use of Phased Array.