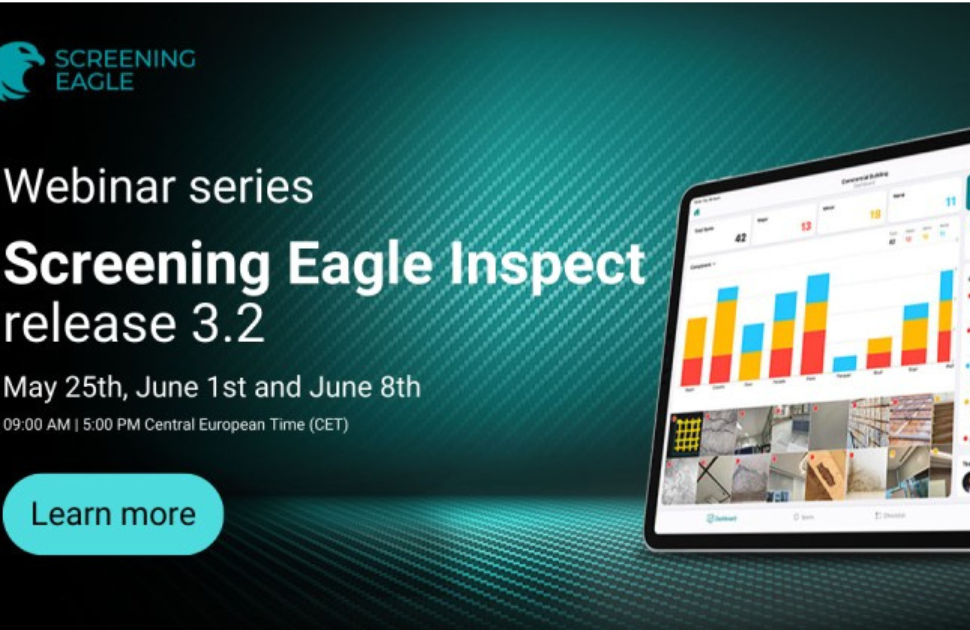 Screening Eagle Inspect 3.4
Join us for an exciting continuation of our webinar series, diving deeper into the capabilities of Inspect App on iPad.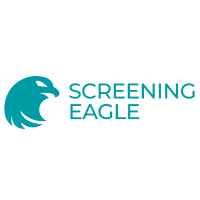 Unleash the Power of Inspect App (iPad): Advanced Demonstration Session
Join us for an exciting continuation of our webinar series, diving deeper into the capabilities of Inspect App on iPad. Building upon the foundation laid in the previous Inspect Web webinar, this session will further explore the functionalities and features of Inspect App, focusing on on-site data capture and seamless project continuation.
Key Topics Covered:
Comprehensive On-Site Data Capture Techniques:
Experience the full range of on-site data capture techniques available in Inspect App. From advanced 3D scanning to Assisted Capture, discover how these cutting-edge technologies revolutionize the way you capture and document inspection data in real time, ensuring accuracy and efficiency.
Seamless Spot Creation:
Learn how to effortlessly create spots within Inspect App, enabling precise and location-specific inspections. Explore the intuitive spot creation process, ensuring that all relevant information is assigned accurately, streamlining your workflow, and enhancing data organization.
Dynamic Checklist Generation:
Unlock the potential of dynamic checklist generation in Inspect App. Discover how to generate checklists tailored to your specific inspection requirements, ensuring that no critical steps are overlooked during your inspections. Streamline your checklist creation process and enhance efficiency on the field.
Integration of NDT Sensor Measurement Data:
Witness the seamless integration of NDT (Non-Destructive Testing) sensor measurement data within Inspect App. Learn how to incorporate data from NDT sensors into your inspections, enriching your reports with valuable insights and expanding the scope of your inspections.
Efficient Report Generation:
Explore the robust report generation capabilities of Inspect App. Learn how to effortlessly generate professional, detailed reports directly from the app, incorporating all the captured data and inspection findings. Streamline your reporting process and deliver high-quality reports to stakeholders with ease.
To ensure an immersive learning experience, we recommend having an iPad with INSPECT installed, enabling you to follow along with the steps and interact with the software during the webinar.
Don't miss this opportunity to take your inspection processes to the next level with Inspect App. Join us for this advanced demonstration session and unlock the full potential of on-site data capture and project continuation. Register now and secure your spot!
Note: This webinar is focused on the advanced functionalities of Inspect App on iPad and assumes familiarity with Inspect Web.