Screening Eagle Inspect 3.3
Join us for an engaging live demonstration session that will introduce you to the powerful features and functionalities of Inspect Web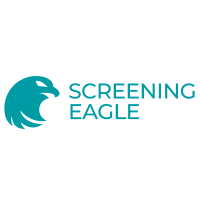 Discover the Power of Inspect Web (Back Office): Live Demonstration Session

Join us for an engaging live demonstration session that will introduce you to the powerful features and functionalities of Inspect Web, the comprehensive 'back office' solution. This webinar is designed to provide you with a hands-on experience and a step-by-step walkthrough of key processes.
Key Topics Covered:
Creating a Project:
Learn how to efficiently create and set up a project in Inspect Web. Discover the essential steps and best practices for organizing and managing your inspection projects effectively, ensuring seamless collaboration and streamlined workflow.
Uploading Data:
Unlock the potential of data management by exploring the seamless data uploading capabilities of Inspect Web. Gain valuable insights into how to upload and manage various types of inspection data, ensuring a centralized and structured approach for easy access and analysis.
Setting up a Spot:
Master the art of setting up spots within Inspect Web, an essential feature for precise and location-specific inspections. Understand how to define spots, assign relevant information, and optimize the spot setup process for enhanced efficiency and accuracy.
Creating Checklist and Report Templates:
Discover the flexibility and customization options available in Inspect Web for creating a checklist and report templates. Learn how to tailor these templates to meet your specific inspection requirements, ensuring consistent and standardized reporting across your projects.
To make the most of this demonstration session, we recommend having an iPad with INSPECT installed. This will allow you to follow along with the steps and interact with the software during the webinar, maximizing your learning experience.
Don't miss this opportunity to explore the full potential of Inspect Web and gain valuable insights into how it can enhance your inspection processes. Register now and join us for this interactive and informative webinar on Inspect Web (Back Office)!
Note: This webinar is focused on the back-office functionality of Inspect Web and does not cover the mobile inspection application.