Introduction to Microbial Corrosion (MIC) for Onshore Pipeline assets
Discover Excellence in Microbial Corrosion (MIC) for Onshore Pipelines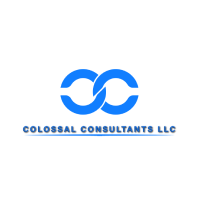 Colossal Consultants LLC invites you to our insightful and FREE webinar, "A Short Introduction to Microbial Corrosion (MIC) for Onshore Pipelines," scheduled for September 9th, 2023, from 1 PM to 2 PM (Dubai time).
Who Should Attend?
This engaging webinar is tailored for professionals working in the following domains:
Corrosion Engineers and Specialists: Dive into the realm of microbial corrosion to fortify your expertise in corrosion mitigation.
Asset Integrity Managers: Gain valuable insights into safeguarding the integrity of your onshore pipelines from the insidious impact of microbial corrosion.
Pipeline Operators: Understand the nuances of microbial corrosion, equipping yourself with strategies to ensure pipeline longevity and safety.
Senior Managers and Decision-Makers: Grasp the significance of microbial corrosion within your pipeline operations and make informed decisions to protect your assets.
Join us for an enlightening session that promises to expand your knowledge and enhance your ability to combat microbial corrosion effectively. Don't miss this opportunity to stay ahead in the field of onshore pipeline corrosion management.
Register now to secure your spot at this invaluable webinar.