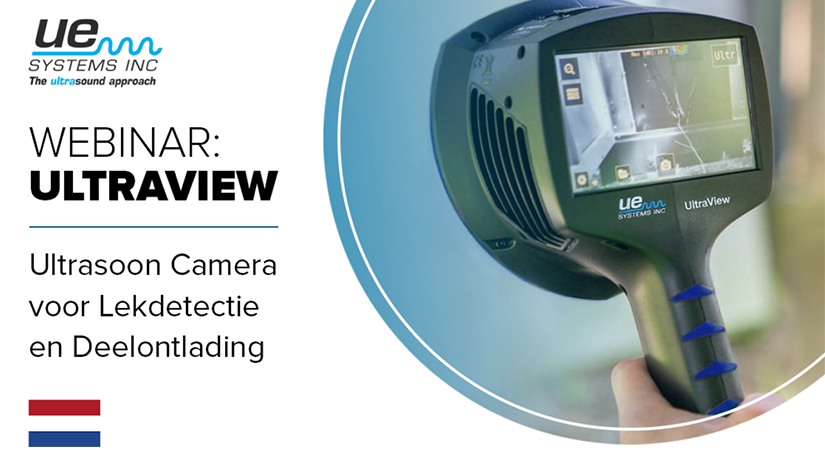 𝗨𝗹𝘁𝗿𝗮𝗩𝗶𝗲𝘄 𝗖𝗮𝗺𝗲𝗿𝗮 𝗣𝗿𝗲𝘀𝗲𝗻𝘁𝗮𝘁𝗶𝗼𝗻 - 𝗟𝗲𝗮𝗸 𝗗𝗲𝘁𝗲𝗰𝘁𝗶𝗼𝗻 & 𝗣𝗮𝗿𝘁𝗶𝗮𝗹 𝗗𝗶𝘀𝗰𝗵𝗮𝗿𝗴𝗲 𝗜𝗻𝘀𝗽𝗲𝗰𝘁𝗶𝗼𝗻𝘀 𝟭𝟬𝘅 𝗙𝗮𝘀𝘁𝗲𝗿 [In Dutch]
We would like to invite you to register for this Webinar where we will present the latest ultrasonic instrument from UE Systems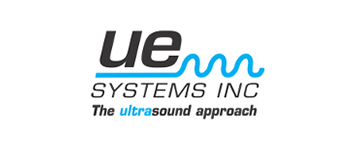 We would like to invite you to register for this Webinar where we will present the latest ultrasonic instrument from UE Systems: The UltraView, an ultrasonic camera for detecting leaks and partial discharge.
𝗠𝗲𝘁 𝗱𝗲 𝗨𝗹𝘁𝗿𝗮𝗩𝗶𝗲𝘄 𝘃𝗶𝗻𝗱𝘁 𝘂 𝗽𝗲𝗿𝘀𝗹𝘂𝗰𝗵𝘁𝗹𝗲𝗸𝗸𝗮𝗴𝗲𝘀 𝟭𝟬𝘅 𝘀𝗻𝗲𝗹𝗹𝗲𝗿, the Cloud software analyzes the partial discharge automatically! This gives you a realistic picture of the severity of the discharge.
You detect problems before it's too late!
- Leak detection and partial discharge diagnosis are faster than ever before.
- The locations of leakages and partial discharges are displayed on the screen in real time.
- Real-time display of leakage losses and easy reporting via the Cloud software.
- Easily create reports that give an indication of the seriousness of the partial discharge.
- Sound recording of the discharges for further analysis.
During this Webinar we will cover the following topics:
- Advantage of the Camera
- Leak detection how does it work?
- Cloud Reporting of the leaks
- Electrical inspection
- Automatic cloud analysis of the electrical discharges
The webinar will be presented by Peter Boon,
UE SYSTEMS
' Technical Manager for the
#Benelux
.
Peter will share with you his experience and knowledge he has gained in recent years in implementing this technique in various sectors around the world.