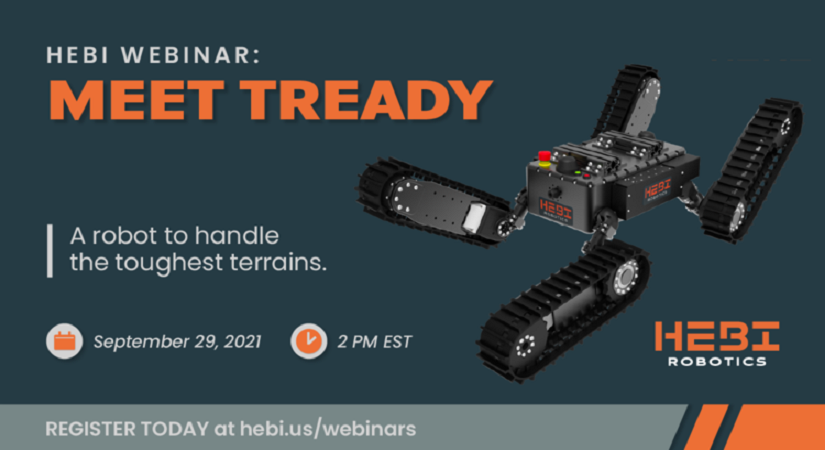 HEBI Robotics Webinar Series: Meeting Tready
In this webinar, you will get an in-depth overview of the new treaded mobile base, including background on the initial use case, details on the design iterations and process, and additional information about where we're going with our family of mobile bases.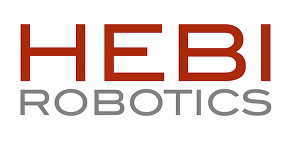 HEBI Robotics is pleased to continue our entirely free series of webinars for our 5th episode: Meeting Tready. These webinars will feature the HEBI Robotics platform's various capabilities; learn how HEBI's tools can help you augment your robotic solutions or create new ones from scratch. New and old customers alike can learn about the latest advancements in the platform and have their voices heard about what they want to see from HEBI in the coming years. Join us as we explore the many facets of the HEBI Robotics Agile Development Platform!
Topic: Tready Newest Expansion to HEBI's Mobile Platform

We have greatly enjoyed the outpouring of interest Tready has garnered. In this webinar, you will get an in-depth overview of Tready. Learn why and how we designed Tready with our modular actuators. Lastly, learn how Tready is a small piece of our bigger mobile platform goals.

See you there!

Details:

- You can join our session by using a Mac, a PC, or a mobile device.
- Ask questions and interact with HEBI's great team of Engineers
- Feel free to share this webinar with colleagues and friends