Component testing with induction thermography
This webinar will focus on the topic of inductive thermography. A non-destructive testing method that provides information on the size and depth of material defects via thermal images.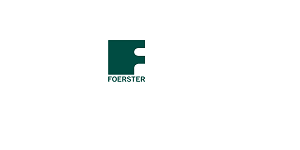 The automatization of crack detection on parts with complicated geometries is generally difficult to implement with eddy-current probes. FOERSTER now offers a new solution: Induction thermography for components. This technology is non-destructive and contact-free and enables automated testing of a vast range of components.