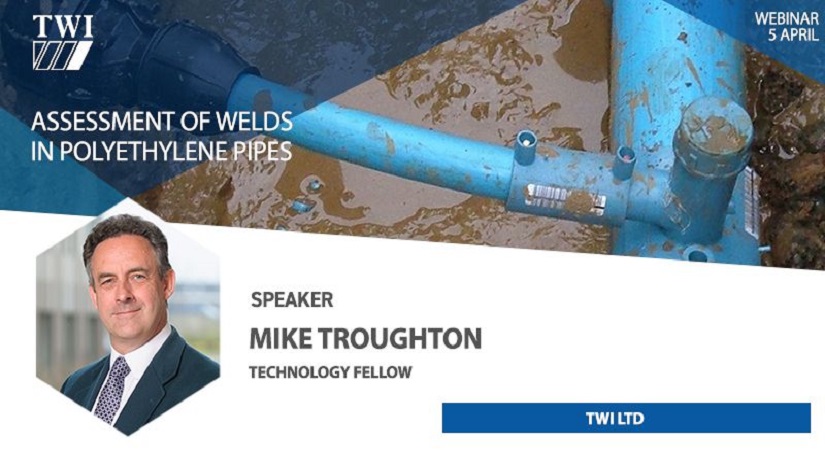 Assessment of Welds in Polyethylene Pipes
Assessment of Welds in Polyethylene Pipes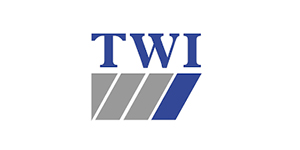 The integrity of welded joints in polyethylene (PE) pipes installed in service depends on a number of factors, including the quality of the pipes and fittings, welding equipment and welding personnel; the welding procedure and standards used; the mechanical tests used to assess the joint performance; and whether the joints were inspected, either visually or using non-destructive testing (NDT).

TWI has been carrying out research and consultancy in all of these areas for over 30 years and this webinar will describe each of these activities, including a comparison of standard welding procedures, a comparison of mechanical tests, development of ultrasonic NDT techniques and flaw acceptance criteria, assessment of the effect of poor mixing of carbon black during PE pipe extrusion on butt fusion joints, and qualification of PE pipe welders and visual inspectors.

Of particular interest to companies that manufacture PE pipes and fittings, companies that install or use PE pipes, and PE pipe welding equipment manufacturers, this event is suitable for:

Welding Engineers
Design Engineers
QA Engineers
Meet the team
Mike Troughton - Technology Fellow
Mike has been carrying out research for the plastics industry for over 30 years, and at TWI, he is responsible for co-ordinating all R&D, consultancy and training activities in the area of plastics. Mike's main areas of expertise include the welding, inspection and mechanical testing of polyethylene (PE) pipes, on which he has written over 30 technical papers, and he is also the editor of the Handbook of Plastics Joining – A Practical Guide. Mike has managed over 150 research and consultancy projects for clients around the world, he is Chairman of the British Standards Committee on plastics welding, and is also a member of various ISO, CEN, ASTM, IIW, AWS and ASME committees on the welding of plastics and plastics pipes.