Vibration Analyst
Southern Services Inc.
Southern Services Inc. is seeking a highly skilled Vibration Analyst to join our team.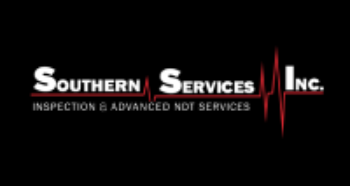 Position Description:
Southern Services Inc. is seeking a highly skilled Vibration Analyst to join our team. This role is responsible for providing on-site diagnosis, maintenance, repair, installation, and removal of electromechanical motors and equipment. Category III Vibration Analysts will play a critical role in establishing, directing, and executing programs for condition monitoring and diagnostics of machinery, as well as conducting minor corrective actions.
Responsibilities:
Conduct route runs, upload data to vibration software, and provide detailed reports on vibration analysis findings and recommendations to asset owners.
Identify and implement solutions by evaluating various parameters such as vibration patterns, pressures, temperatures, flows, sound, etc.
Collaborate with facility staff to develop optimal equipment maintenance strategies using vibration analysis monitoring to meet reliability goals.
Assist in the failure analysis of rotating equipment to uncover the root causes of failures and contribute to the development of preventative measures.
Efficiently and effectively utilize vibration software for data analysis.
Create repair requests in SAP as needed.
Qualifications & Requirements:
High School Diploma/GED.
Category III certification from Vibration Institute or Mobius Category III accreditation.
Strong mechanical aptitude and experience working with rotating equipment.
Minimum of three years of experience utilizing vibration analysis to troubleshoot machine-related issues.
Must be willing and able to meet the physical demands of the job, with or without reasonable accommodations.
Successful completion of a drug screen, hair follicle test, physical examination, and background check.
If you are a dedicated and experienced Vibration Analyst looking to contribute your expertise to a dynamic team, we encourage you to apply. Southern Services Inc. is committed to maintaining the highest standards of quality and reliability in our industry, and we welcome professionals who share this commitment.