Trainee/ Apprentice, Non-Destructive Testing (NDT), YUL
Skyservice Business Aviation
As a Trainee / Apprentice NDT Technician, you will report to the Supervisor, NDT or Team Lead in the absence of the Supervisor, and will be responsible for inspecting aeronautical products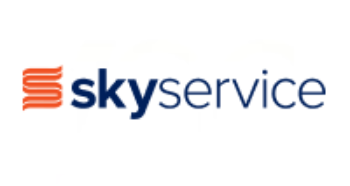 Job Description:
Skyservice Business Aviation is a leading aviation company in North America that provides a range of services including Aircraft Management, Aircraft Charter, Maintenance, and Aircraft sales. Our core values of Quality, Safety, Respect, Commitment, and Efficiency are the driving force behind our commitment to excellence in aviation services. We are dedicated to supporting and developing our employees, and we welcome all those who wish to grow their careers and gain valuable experience to join our team.
Job Purpose:
As a Trainee / Apprentice NDT Technician, you will report to the Supervisor, NDT or Team Lead in the absence of the Supervisor, and will be responsible for inspecting aeronautical products as assigned.
Key Responsibilities:
Participate in a trainee program for NDT methods and work towards obtaining certification to Level 1, Level 1 – Limited or directly to Level 2.
Obtain experience under the direct observation of a Level 2 or Level 3 in the same method.
Assist in other duties as assigned by Management.
Qualifications and Skills Required:
Technical training diploma from a recognized Non-Destructive Testing institute is preferred.
Aircraft Maintenance/ Structures Technical Training Diploma is an asset.
Possess training in Quality Assurance is an asset.
Possess good analytical skills and be detail-oriented.
Able to learn all 5 methods of NDT.
Able to work safely with X-Ray (Radiographic Equipment).
Able to work 24/7 to attain the required NDT on-job training.
Able to travel outside the Greater Toronto Area (GTA) to perform work as required.
Able to work at heights, with no lifting restrictions.
Possess a valid driver's license and vehicle.
Skyservice is an equal-opportunity employer and welcomes applications from all interested parties. If you are unable to apply through our job board, please contact a member of our Human Resources team for special accommodation.