SOURCE INSPECTION LEAD
Air Products
At Air Products, our purpose is to bring people together to reimagine what's possible, collaborate and innovate solutions to the world's most significant energy and environmental sustainability challenges. Grow with us as we embark on building tomorrow together by being the safest, most diverse and most profitable industrial gas company in the world.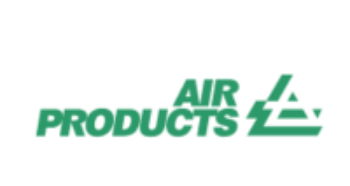 Job Description:
As the Source Inspection Lead, you will be responsible for supporting the Air Products (AP) source inspection team and ensuring the inspection process runs smoothly. You will work closely with specifying engineers, the project team, and the procurement center to supervise and continuously improve supplier performance, drive towards zero defects on delivered material, and resolve inspection findings. Your key responsibilities will include:
Serving as an AP ambassador for safety for AP and contractors in the field
Familiarizing yourself with inspection work processes and ensuring they are completed properly during inspection operations
Reviewing welding procedures, NDE procedures, and applicable Inspection and Test Plans to verify they meet PO requirements
Traveling to the site to manage the inspection efforts and mentor the site inspection team to ensure a positive continuity between the Site Lead, Site inspector(s), Air Products Project Team, and Client representatives
Coordinating inspections at the main and/or sub-vendor facilities to ensure the inspections per the ITP have been scheduled and completed
Providing feedback to the project team in a timely manner and collaborating with the project, expediting, and sourcing teams to preemptively avoid any quality issues
Reviewing and distributing inspection reports in a timely manner after each inspection visit
Supporting project execution activities and sharing experiences/standard processes with team members
Qualifications:
Bachelor's degree in Engineering or related field
5-10 years of experience in source inspection in the Oil & Gas, Chemical, or Petrochemical industry
Familiarity with local and international standards/codes stipulated in AP Specifications
Ability to review welding procedures, NDE procedures, and Inspection and Test Plans to verify they meet PO requirements
Strong communication and interpersonal skills, with the ability to collaborate effectively with team members, suppliers, and clients
Ability to travel to the site to manage the inspection efforts and coordinate inspections at vendor facilities
Strong problem-solving and analytical skills, with the ability to resolve issues and drive towards zero defects on delivered material
At Air Products, we believe that diversity is essential, inclusion is our culture, and each person knows they belong and matter. We are committed to working with and providing a reasonable accommodation to individuals with disabilities. We offer a comprehensive benefits package, including paid holidays and vacation, affordable medical, dental, life insurance, and retirement plans. You will be eligible for benefits and 100% vested in your retirement benefits on your first day of employment.
Air Products is an Equal Opportunity Employer. We value the diversity of our workforce and are committed to providing a safe and inclusive environment for all employees.