Senior Reliability Engineers / Facilitator for Oman
Velosi Asset Integrity Limited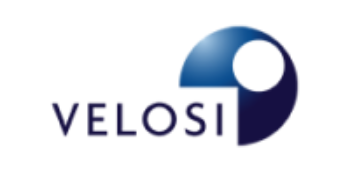 𝐕𝐞𝐥𝐨𝐬𝐢 𝐢𝐬 𝐡𝐢𝐫𝐢𝐧𝐠 𝐒𝐞𝐧𝐢𝐨𝐫 𝐑𝐞𝐥𝐢𝐚𝐛𝐢𝐥𝐢𝐭𝐲 𝐄𝐧𝐠𝐢𝐧𝐞𝐞𝐫𝐬/𝐅𝐚𝐜𝐢𝐥𝐢𝐭𝐚𝐭𝐨𝐫𝐬 𝐟𝐨𝐫 𝐎𝐦𝐚𝐧.
(Omani Nationals Only)
Apply now and be a part of our amazing and productive team!
Senior Reliability Engineers/Facilitators
The ideal applicants must have a bachelor's degree in engineering or Technology.
The ideal applicant must have 8 – 15 years of experience in the Oil & Gas or Petrochemical industry and at least ten years of experience in a reliability-engineering role.
Must have 3+ experience in any of the GCC countries.
The applicant must have considerable experience with various Rotating and stationary equipment installed in Oil & gas /Petrochemical or Refinery industry.
Must have prior demonstrable leadership experience, i.e., have led small to medium-sized equipment strategy reviews in a leadership or facilitation role.
Must possess formal training in a reliability or risked based equipment strategy development methodology i.e., RCM-II or similar.
Certified Maintenance and Reliability Professional (CMRP) certified by SMRP will be a plus.
The ideal applicant must have taken formal facilitation training week. i.e., RCM-II Facilitators course and formal training in Root cause failure analysis as a facilitator.
Must have prior knowledge of CMMS (SAP preferable) planned maintenance (PM) module.
Must have proven experience in facilitating and conducting Root cause failure Analysis and in performing Reliability, Availability & Maintainability study.
The ideal applicant must portray efficient computer skills and have exposure to large-scale databases with the ability to write simple SQL queries.
Must have excellent communication and presentation skills with coaching experience.
Applicants with training and experience in Meridium™ Asset Performance Management (APM software solution will be preferred.
𝐉𝐨𝐛 𝐓𝐲𝐩𝐞: Full-time
𝐒𝐩𝐫𝐞𝐚𝐝 𝐭𝐡𝐞 𝐰𝐨𝐫𝐝 𝐭𝐨 𝐰𝐢𝐥𝐥𝐢𝐧𝐠 𝐞𝐧𝐭𝐡𝐮𝐬𝐢𝐚𝐬𝐭 𝐜𝐚𝐧𝐝𝐢𝐝𝐚𝐭𝐞𝐬 𝐚𝐫𝐨𝐮𝐧𝐝 𝐲𝐨𝐮.
Apply Now!
𝐅𝐨𝐫 𝐟𝐮𝐫𝐭𝐡𝐞𝐫 𝐢𝐧𝐟𝐨𝐫𝐦𝐚𝐭𝐢𝐨𝐧, 𝐩𝐥𝐞𝐚𝐬𝐞 𝐯𝐢𝐬𝐢𝐭 𝐨𝐮𝐫 𝐜𝐚𝐫𝐞𝐞𝐫𝐬: https://lnkd.in/dXUcGFb9
𝐄𝐧𝐪𝐮𝐢𝐫𝐞 𝐍𝐨𝐰: https://lnkd.in/eWy74kPX