Senior Maintenance Consultant
Asset Management Engineers Pty Ltd (AME)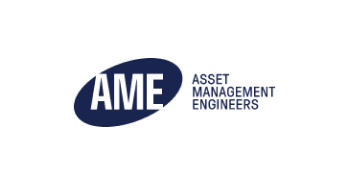 About AME
Asset Management Engineers (AME) is a leading provider of asset management, inspection & testing, and training services to the mining, manufacturing, public infrastructure, and energy sectors. AME works closely with major international and local clients to assist with maintenance strategies, safety assurance and statutory compliance requirements to optimise outcomes for their plant and equipment.
About the Role
Reporting to the Manager – Asset Management Consulting Services, this newly created position has been established due to the sustained growth of the business and the increased demands of the Company's well-established client base. The main activities and tasks of the role are:
Develop maintenance strategies incorporating work management plans, schedules, task lists and associated work instructions to support execution and planning teams.
Align and standardise CMMS master data to client master data design standards.
Ensure compliance to work plans and legislative requirements.
Design best practice maintenance strategies to optimise safety, productivity and operating costs of plant & equipment (Total Equipment Strategies).
Assess plant & equipment criticality and risk levels, with consideration to production, safety and environmental requirements.
Align equipment maintenance requirements with industry best practice & OEM recommendations; and create equipment BOM lists & recommended spares stock requirements.
Apply electrical expertise and engineering support to asset management projects.
The Person
Ideally you will have an Electrical Engineering or Electrical Trade background within a maintenance environment.
Ability to read & interpret engineering drawings.
Planning experience with either SAP, JDE, Pronto, Maximo CMMS will be highly regarded.
Experience with RCM, RCA & FMEA principles.
Proven ability to work within a team & autonomously with strong interpersonal and communication skills.
Effective time management skills and ability to achieve deadlines.
Must have unrestricted rights to work in Australia.
Perth based role with flexibility to travel to meet clients' needs as required.
Current C Class drivers' license.
Remuneration:
Remuneration package will depend on individual experience, certifications, and skill set.
Asset Management Engineers (AME) is proud to be an Equal Opportunity Employer. We strive for diversity in the workplace and a culture where employees can reach their full potential by feeling respected, included, and heard.
To register your interest and be considered for this opportunity, please apply online or at amecareers@asseteng.com.au .