RT / Multi Cert NDT Level II
TechCorr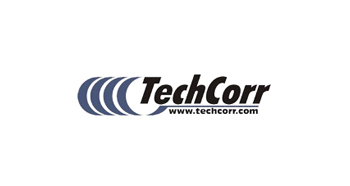 TechCorr USA LLC is seeking state carded level II RT Techs for Loveland, CO and Williston, ND and surrounding areas.
Position Summary:
The NDT Technician is responsible to assist NDT lead in NDT testing. This includes preparing equipment for testing, testing equipment and recording results.
Job Description/Expectations:
Maintain work area to be clean, organized, and safe following 5S standards.
Conduct oneself in a professional manner that represents a positive image of FHE.
Must attend work as established by employer without excessive absenteeism.
Follow policies & procedures, with proper training and comprehension.
Be aware of the efficiency of job progress, prioritize task to meet deadlines.
Maintain open communication with NDT Division Manager
Perform NDT operations according to procedures.
Perform daily maintenance and inspection on all applicable NDT equipment.
Perform daily calibrations on all applicable equipment.
Monitor all tools used within the department.
Assist in NDT Trainee training program.
Any other duties or tasks as assigned, based on business needs and the manager(s) request.
Knowledge / Skills / Expertise:
Compiling, checking and recording information.
Communication proficiency, organizational skills, mathematical skills, thoroughness, time management.
Read, write and communicate clearly in English
Good decision-making skills with ability to work under pressure.
Level II NDT Certification.
Environmental Conditions and Work Environment:
Exposure to certain contaminants, at times.
Exposure to loud noise levels, at times.
This position works in a warehouse setting, with outdoor exposure during the workday.
This role may use standard office equipment such as computers, phones, photocopiers, filing cabinets and fax machines, and standard warehouse equipment such as hand trucks, box cutters, etc.
Physical Demands:
This position requires continual use of your hands, considerable use of your arms and legs and moving your whole body, such as climbing, lifting, balancing, pushing, pulling, repetitive motions, coordination and dexterity, sitting, walking, stooping and handling materials.
The employee must regularly lift and/or move objects up to 50 pounds or more without physical restrictions.
Specific vision abilities required by this job include close vision, distance vision, color and peripheral vision and depth perception.
Climbing on ladders, may be required at times.
The use of safety equipment such as safety glasses, steel-toed shoes/boots, gloves, hard hats, and hearing protection daily.
Other:
This position may work overtime hours as needed, according to department workload.
Please note that this job description may not cover or contain a comprehensive listing of activities, duties or responsibilities that are required of the employee for this job. Duties, responsibilities and activities may change at any time with or without notice.
Employees of TechCorr USA LLC are expected to abide by the Code of Conduct and Ethics. We expect that employees maintain a high standard of integrity, honesty and reliability.
Job Type: Full-time
Qualifications
Level II RT Techs w/state card
*Must be able to pass drug screen, hair follicle, physical & background check
*No priors in DISA
*Must have all required QA documents
*Must have a state or IRRSP card
*Other NDE certs a plus
*TWIC card required
Documentation Needed:
High School Diploma/GED/Degree
Proof of classroom hours
Proof of experience hours
40HR Radiation Safety Training cert
Resume
TWIC card
State or IRRSP Card