New
Product Manager Inspection Solutions / Autonomous Robotics
ANYbotics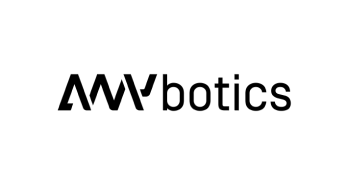 ANYbotics is a fast-growing tech company dedicated to shaping the future of mobile robotics across multiple industries. Join our highly talented and motivated team of more than 90 people and work on cutting-edge robot technology.
The Opportunity
We are looking for a Senior Product Manager to join our fast-paced Product team. You will take Full Responsibility for a key part of our solution in industrial inspection, which provides our customers frequent, reliable, and high-quality insights on the state of their equipment and infrastructure. The scope of your work includes software capabilities and inspection sensor payloads for our autonomous legged robots ANYmal and ANYmal X. Your work will focus on driving customer value by developing new innovative solutions and generating valuable insights from visual inspection, thermography, acoustic analyses, gas detection, and 3d scanning. You will collaborate as One Team with our in-house development team and UX Design, Product Owners, Engineering, Marketing, Sales, and Field Engineering to define our product development roadmap and go-to-market strategy.
Your Impact
As Senior Product Manager you will have Real Impact, owning the entire inspection solution lifecycle from discovery, conceptualization, roadmapping, development guidance, to verification. You represent the voice of the market to our teams and advocate and promote our product inside and outside the company. You will apply a broad set of Product Management tools to conduct market analyses, develop and verify concepts through prototyping, and develop a compelling product vision and customer value proposition. You will discover new opportunities and manage our full inspection solutions portfolio for our fully autonomous mobile robots. You will build partnerships that enable us to expand the inspection capabilities of our robotic workforce.
The Market & Our Technology
ANYbotics transforms the industrial sector by introducing robotics to a wide range of novel applications that so far were beyond reach (see our case studies in Chemicals, Oil & Gas, Railways, Wind Energy, Mining, Construction). Our customers are large asset operators and service providers of industrial plants pioneering robotics technology for inspection and maintenance. Our solution enables autonomous routine inspections and monitoring of large-scale industrial facilities for increased safety and productivity. We develop numerous customized hardware systems, including the entire robotic platform, actuators, sensors, inspection payloads, charging systems, and software to achieve world-class mobility, autonomy, and inspection capabilities, often based on AI. We have proven the technology and the business impact on our customers in long-term pilot projects. We are now scaling the commercialization of our solution(s) and deploying directly into operation at customer facilities worldwide.
Your contributions
Develop a shared product vision and strategy for our robotic inspection software and sensor payloads
Lead the conception and launch of innovative robotic inspection solutions, and enhance customer-value of existing capabilities
Establishes a roadmap across the organization by building consensus on priorities leading to product execution
Maintain close customer interactions to deepen our collective understanding of our target customers' needs
Continuously observe and analyze the inspection market and solutions to discover new business and partnership opportunities
Support the Marketing and Sales team to effectively communicate our product value proposition
Collaborate with UX Design, Software and Hardware Engineering to guide and validate new product development
Your profile
University degree (Bachelor's or Master's) in Engineering, Science, or Business
Relevant experience as user, provider, or developer of inspection & maintenance tools in industries such as power generation, chemicals, manufacturing, oil & gas, mining, construction
Proven track record in shipping enterprise solutions as a product manager
Strong analytical thinking and problem-solving abilities, strong in structuring and prioritizing complex situations
You have worked with engineering teams and are able to align cross-functional teams to deliver excellent outcomes
Customer empathy and an enthusiasm for genuinely improving how businesses serve and engage people
Excellent visual communicator fluent in English (both written and spoken), and strong in digital collaboration
Bonus points
Experience in a high-tech startup during similar growth stage
Enterprise solutions preferably with a strong software focus
We offer you a very exciting and dynamic work environment, the opportunity to become part of a fast-growing company and an ambitious team that is on a mission to change the industrial inspection market, a chance to leverage your experience and bring in your own ideas, a fair market salary, an attractive employee stock ownership plan, and a job in the city of Zurich.