Plant Inspector
Stork, a Fluor company
Stork is currently seeking skilled Shutdown Inspectors with a focus on PSSR and WSEs.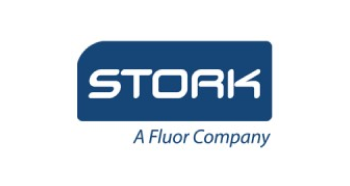 Job Summary:
As a CAT 3 Plant Inspector, you will play a pivotal role in ensuring the safety and reliability of industrial operations. Your expertise in PSSR and WSEs will be vital in upholding our commitment to quality inspections and compliance with regulatory standards.
Company Overview:
Join Stork, a Fluor company, a UKAS type C accredited inspection body renowned for excellence. Stork is currently seeking skilled Shutdown Inspectors with a focus on PSSR and WSEs. If you're an expert in this field, we invite you to be part of our team.
Key Responsibilities:
Conduct comprehensive shutdown inspections by industry standards and regulations.
Utilize your proficiency in PSSR and WSEs to act as the competent person for the tasks.
Apply your deep knowledge of pressure systems to assess in-service equipment.
Perform visual inspections of structures and components to identify potential issues.
Collaborate closely with multidisciplinary teams to ensure effective inspection outcomes.
Provide expert insights and recommendations based on your extensive experience.
Requirements:
Minimum API 570 / ASME Level 1 certification.
Significant experience in refinery operations and shutdown inspections.
Proven track record in onshore PSSR inspections.
Engineering Technician (EngTech) qualification or equivalent.
Extensive expertise in the in-service inspection of pressure systems.
Proficient in visual inspection techniques for structures and components.
Benefits:
Competitive compensation package.
Opportunity to work with a respected and accredited inspection body.
Collaborative and professional work environment.
Chance to contribute to safety and compliance within the industry.
If you're ready to make an impact and bring your expertise to the forefront of industrial inspections, we encourage you to join our team at Stork, a Fluor company. Apply today and be a part of our commitment to excellence in inspection services.