New
Plant Inspector
Stork, a Fluor company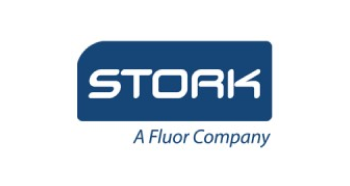 CAT 3 Inspection Engineer– Come Work with us!
Stork are recruiting Plant Inspectors in various locations across the UK on both a permanent and contract basis, offering PAYE or LTD company options. We are looking for proficient CAT 3 Inspectors, experienced with in-service inspection of pressure systems in a refinery environment.
Current opportunities include:
CAT 3 Plant Inspector- Southampton- Mon-Fri local role
CAT 3 Plant Inspector- Cheshire- Shutdown commencing in September '23
CAT 3 Plant Inspector- Cheshire- 6-9 months contract
CAT 3 Plant Inspector- Bradford
EMUUA 159 Tank inspector -Cheshire- long term
AIM Reliability Team- Permanent opportunity working across various locations
(Please specify which role and location you are applying for in your application)
Tasks and Responsibilities as Inspection Engineer:
Contract Delivery
Plan and carry out pre-surveys of equipment and where necessary identify preparation for inspection and Non Destructive Examination (NDE) requirements.
Carry out Inspection of plant and pipework within the limitations of the Storks issued Letter of Authority (LoA) in compliance with the Written Scheme of Examination or equivalent as well as Stork and client procedures.
Interface with NDT team to provide clarification on NDT inspection techniques in order to meet integrity objectives.
Review inspection reports, isometrics, vessel general arrangements and P&ID drawings.
Manage and report on the status of all in progress inspection, integrity and corrosion monitoring Liaise with planning personnel to maximise opportunistic inspection of vessels, plant and equipment at the request of the client.
Give technical advice in order to ensure ad-hoc inspections are completed and integrity of units are fully assessed.
Maintain up to date knowledge of innovative NDT techniques.
Maintain assurance of UKAS accredited NDT techniques and any knowledge of integrity threats.
Support NDT personnel and other inspection, integrity and corrosion sponsored contractors in the prioritisation and planning of work.
Reporting and Compliance
Create workpacks including donating relevant NDT techniques to meet integrity objectives.
Carryout detailed scoping activities, WSE creation/review /approval/ anomaly reporting and inspection reporting
Give input to periodical audits of NDT Inspection to ensure compliance to procedures.
People Management
Establish and monitor project team working methods.
Carry out briefings/Tool Box Talks to all Inspection/ NDT Personnel

Ensure that the personnel selected for the scope of work are trained, qualified and competent to carry out the task.
To advise projects on the training and competence assurance of the job.
To support the company to recruit and development of a suitable and competent workforce.
Attend pre-project briefs
Specific Requirements for the Inspection Engineer:
Education & Experience
Essential
ASME Level 2 Plant Inspector or API 570/510 (or working experience specific to include pressure vessel and piping inspection)
HNC/HND qualified in an appropriate Engineering Discipline
Site Safety Passport
Professional Body Membership / Engineering Council status
Experience of 'in-service' plant inspection and NDT.
Proven ability to work without supervision and to provide effective supervision to others
Desirable
Fitness for purpose Experience API 579
PCN Level II or equivalent in MPI, DPI, EC and UT (UT must be 3.1/3.2 Plate and Pipe)
API 653 Tank Inspection certification
Boiler/Furnace inspection experience
Radiographic Interpretation (RI)
IRATA Level I
PCN (or equivalent)
COMPANY INFORMATION
Stork, a Fluor company, is an expert provider of maintenance, modification and asset integrity services to the global oil and gas, chemicals and process, metals and mining, power, and manufacturing industries. We are dedicated to improving asset performance, safety and cost efficiency for our Clients throughout the complete asset life cycle.
With a team of 19,000 employees in over 100 countries, we serve more than 4,000 Clients across 6 continents.
Stork is dedicated to reducing risk, assuring safety and reducing environment impact through our award-winning value driven HSEQ platform; Safer together Whilst safety will always remain our core value, the platform not only communicates on Safety but also on Health, Environmental and Quality issues too. We are committed to our transparent, employee-led approach to HSEQ.
One Team, One Stork
As one Stork, we treat all people with dignity, respect each other's perspective and share knowledge and resources to achieve excellence, deliver value and grow individually and collectively.
We are fully committed to the elimination of unlawful and unfair discrimination and value the difference that a diverse workforce brings to the organisation. Stork recognises that providing equality of opportunity, valuing diversity and promoting a culture of inclusion and flexibility to our employees is vital to our success.
From school leavers and university graduates to transitioning military veterans, we provide career opportunities with targeted development programmes.
Going above and beyond for our wider community
Stork is dedicated to ensuring we are a socially and environmentally responsible employer and undertake a range of activities to give back and support the communities in which we live and work – from various charity work to working with schools as part of Developing Young Workforce.
CONTACT
Are you the person we're looking for? We're looking forward to receiving your CV and motivation letter. For more information please contact the Recruiter on SiteRecruitment@stork.com.