PAUT Technicians
NDT Solutions, LLC
NDT Solutions, LLC is urgently seeking a highly skilled and experienced PAUT (Phased Array Ultrasonic Testing) Technician to join our team in India.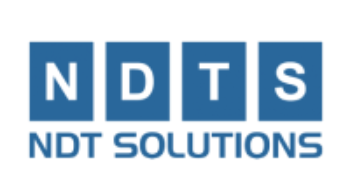 Position Overview:
NDT Solutions, LLC is urgently seeking a highly skilled and experienced PAUT (Phased Array Ultrasonic Testing) Technician to join our team in India. As a PAUT Technician, you will play a vital role in our organization, utilizing your expertise to perform inspections and assessments using state-of-the-art PAUT technology. This is a long-term position with excellent career growth opportunities.
Key Responsibilities:
Perform Phased Array Ultrasonic Testing (PAUT) on a variety of components, materials, and structures to detect and assess defects and anomalies.
Set up, calibrate, and operate advanced PAUT equipment, ensuring accuracy and reliability of results.
Analyze PAUT data and interpret results to identify flaws, irregularities, or structural issues.
Prepare detailed inspection reports, document findings, and provide recommendations for corrective actions.
Ensure compliance with industry codes, standards, and regulatory requirements during all inspection activities.
Strictly adhere to safety protocols, procedures, and best practices, maintaining a safe working environment for yourself and others.
Maintain accurate records of inspection activities, equipment calibration, and client communication.
Collaborate effectively with colleagues, clients, and other stakeholders to understand project requirements and objectives.
Qualifications:
Possess a valid certification in Phased Array Ultrasonic Testing (PAUT) from a recognized certifying body.
Demonstrate a minimum of [X years] of hands-on experience as a PAUT Technician in various industries.
Have advanced knowledge of PAUT equipment, techniques, and procedures.
Exhibit a strong commitment to safety, with a deep understanding of safety protocols and procedures.
Showcase strong problem-solving abilities, with the capacity to make critical decisions during inspections.
Possess a keen eye for detail, ensuring the accuracy and reliability of inspection results and reports.
Communicate effectively, both verbally and in writing, and provide clear, concise reports and recommendations.
Work collaboratively with colleagues and clients, contributing to a positive and productive team environment.
Be adaptable to changing work environments and project requirements, with a willingness to travel if necessary.
About NDT Solutions, LLC:
NDT Solutions, LLC is a leading provider of Non-Destructive Testing (NDT) solutions globally, dedicated to delivering advanced inspection services to ensure the safety, quality, and integrity of critical assets. With a strong commitment to excellence, safety, and innovation, we provide essential support across various industries.
Join NDT Solutions, LLC, and be part of a dynamic team committed to excellence in NDT. As a PAUT Technician, your role will be instrumental in upholding safety and quality standards while contributing to the success and growth of our organization. If you are a dedicated PAUT professional looking for a long-term opportunity in India, we encourage you to apply and join our team.