Nondestructive Test (NDT) Engineer - Ultrasonics
BLUE ORIGIN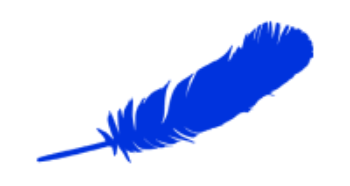 We are a diverse team of collaborators, doers, and problem-solvers who are relentlessly committed to a culture of safety. This position will directly impact the history of human space exploration and will require your commitment and detailed attention to ensure safe and repeatable space flight. Join us in lowering the cost of access to space and enabling Blue Origin's vision of millions of people living and working in space to benefit Earth.
As part of a diverse, passionate and accomplished team of experts, you will perform inspections involving multiple NDT methods for various spaceflight systems. This position is seeking to hire an expert in ultrasonic phased array inspections. In this role you will share in the team's impact on assuring part integrity, quality and life span of spaceflight hardware by developing part-specific ultrasonic phased array inspections to identify off-nominal conditions. Experience with inspections of metallic parts and welds is required.
We are looking for someone to apply their technical expertise, leadership skills, and commitment to quality to positively impact safe human spaceflight. Passion for our mission and vision is required!
Responsibilities:
Assist with data acquisition and interpretation of ultrasonic inspection results
Create manufacturing and in-service NDT procedures
Design reference standards for inspections
Review and approve drawings to identify correct NDT method is applied
Develop NDT inspection plans and sequencing
Review/approve internal and supplier inspection techniques
Develop and qualify NDT inspections
Establish requirements, generate bid specifications, and make down select decisions for NDT equipment and systems
Assist with the development and maintenance of company NDT certification plan including training of Level 1 and 2 inspectors per NAS 410 requirements
Qualifications:
Five years or more experience with ultrasonic weld inspections
Demonstrated skills working with shear and longitudinal wave in contact and immersion inspections techniques
Knowledge of industry NDT standards such as ASTM 2700, ASTM E164, ASTM E2375, AMS 2154C, NASA 5009, ASME Boiler and Pressure Vessel Code etc.
Experience with phased array inspection equipment and analysis software, such as those supplied by Zetec, Olympus, Eddyfi, Sonatest, etc.
Demonstrated ability to earn trust, maintain positive and professional relationships, and contribute to a culture of inclusion
Must be a U.S. citizen or national, U.S. permanent resident (current Green Card holder), or lawfully admitted into the U.S. as a refugee or granted asylum
Knowledge of reference standard development and fabrication
Desired:
Phased Array UT Level 2 certification
ASNT Level 3 certification in ultrasonics
Experience modelling with the BeamTool or/and CIVA software packages
Mastery in one or more of the following UltraVision, Focus PC, WeldSight, M2M Capture, VEO+
Understanding of inspection methods, such as penetrant inspection, radiography/computed tomography, eddy current, and shearography
Don't meet every single requirement? Studies have shown that some people are less likely to apply to jobs unless they meet every single desired qualification. At Blue Origin, we are dedicated to building a diverse, inclusive, and authentic workplace, so if you're excited about this role but your past experience doesn't align perfectly with every qualification in the job description, we encourage you to apply anyway. You may be just the right candidate for this or other roles.
Compensation range for on site WA applicants is $108,000-$158,400
Compensation range for on site CA applicants is $108,000-$158,400
Other site ranges may differ
Export Control Regulations
Applicants for employment at Blue Origin must be a U.S. citizen or national, U.S. permanent resident (i.e. current Green Card holder), or lawfully admitted into the U.S. as a refugee or granted asylum.
Equal Employment Opportunity
Blue Origin is proud to be an Equal Opportunity/Affirmative Action Employer and is committed to attracting, retaining, and developing a highly qualified, diverse, and dedicated work force. Blue Origin hires and promotes people on the basis of their qualifications, performance, and abilities. We support the establishment and maintenance of a workplace that fosters trust, equality, and teamwork, in which all employees recognize and appreciate the diversity of individual team members. We provide all qualified applicants for employment and employees with equal opportunities for hire, promotion, and other terms and conditions of employment, regardless of their race, color, religion, gender, sexual orientation, gender identity, national origin/ethnicity, age, physical or mental disability, genetic factors, military/veteran status, or any other status or characteristic protected by federal, state, and/or local law. Blue Origin will consider for employment qualified applicants with criminal histories in a manner consistent with applicable federal, state, and local laws. For more information on "EEO Is the Law," please see here and here.
Blue Origin will consider for employment qualified applicants with criminal histories in a manner consistent with the Washington Fair Chance Act, Los Angeles Fair Chance in Hiring Ordinance, and other applicable laws.
Affirmative Action and Disability Accommodation
Applicants wishing to receive information on Blue Origin's Affirmative Action Plans, or applicants requiring a reasonable accommodation in order to participate in the application and/or interview process, please contact us at EEOCompliance@blueorigin.com.
Benefits
Employee Benefits include: Medical, dental, vision, basic and supplemental life insurance, short and long-term disability and 401(k) with up to 5% company match.
Paid Time Off: Provides up to 4 weeks per year, in addition to 14 holidays
Discretionary bonus programs