NDT Multi Certified Technician UT
Metalogic Inspection Services
We are seeking a highly motivated and customer-oriented Level II Technician - UT to join our team in delivering exceptional service to our Texas-based clients. The successful candidate will be dedicated to providing quality workmanship and ensuring that all customer needs are met to the highest standard.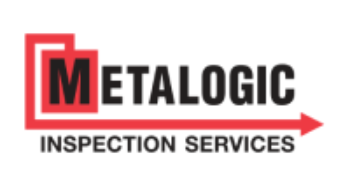 Job Description:
Level II UT Technician
We are seeking a dedicated Level II UT Technician to provide exceptional customer service to our clients in Texas. The successful candidate will be responsible for delivering service excellence that enhances customer satisfaction, drives customer retention, and boosts profitability. If you possess a strong work ethic and are driven to be the best, we want you on our team.
Key Responsibilities:
Conduct UT inspections on various components, structures, and equipment.
Interpret and evaluate inspection results, and provide accurate reports to clients.
Collaborate with clients to understand their requirements and expectations, and provide appropriate solutions.
Ensure compliance with company policies, procedures, and quality standards.
Maintain accurate records and documentation of inspection activities.
Participate in team meetings, training sessions, and other company events.
Requirements:
Valid Driver's License.
Ability to pass a background check and drug test.
Basic Plus Certification is preferred.
High School Diploma/GED/Degree.
Proof of classroom hours/training in NDT.
Previous Level II certifications/OJT.
TWIC (Front and Back), is preferred.
Skills and Qualifications:
Experience in conducting UT inspections and interpreting results.
Knowledge of industry standards and regulations.
Strong problem-solving skills.
Excellent communication and interpersonal skills.
Attention to detail and accuracy.
Ability to work independently or as part of a team.
Proficient in the use of Microsoft Office Suite.
If you have a passion for customer service and a strong work ethic, and meet the above requirements, we encourage you to apply for this exciting opportunity. We offer competitive compensation packages and opportunities for professional growth and development.