NDT Automation Engineer
BLUE ORIGIN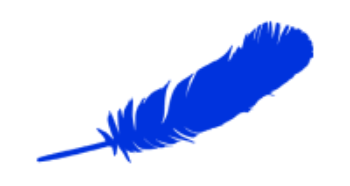 We are a diverse team of collaborators, doers, and problem-solvers who are relentlessly committed to a culture of safety. This position will directly impact the history of space exploration and will require your commitment and detailed attention towards safe and repeatable space flight. Join us in lowering the cost of access to space and enabling Blue Origin's vision of millions of people living and working in space to benefit Earth.
As part of a hardworking team of diverse technicians and engineers, you will help design automated nondestructive testing (NDT) processes for various spaceflight systems using multiple inspection methods. You will share in our team's impact on all aspects of inspections of spaceflight hardware. In this role, you will leverage an understanding of industrial automation to design and implement automated NDT inspections systems. You will support design teams to optimize inspections of hardware, including composite structures, friction stir welds, GTAW weldments, additively manufactured components, castings, and thermal protection systems. To achieve these goals, you will autonomously work with multiple stakeholders to translate flight hardware quality requirements into inspection systems that exceed said requirements with a focus on safety, performance, and production rate.
In this role you will create custom robotic solutions from end-to-end and perform as the in-house automation integrator with the following responsibilities:
First principles approach to drive all aspects of robot cell design
Selection of appropriate robot and all electronic, safety, pneumatic, and hydraulic components and sourcing them from suppliers
Selection and implementation of all I/O components
All necessary programming (PLCs/Robots)
Designing of all fixtures and EOAT
Installing and testing of robot cell
Using robot cell to gather inspection data and prove that inspection requirements have been met
Working with POD SMEs to prove that required minimum flaw sizes are being detected in accordance with the 90/95 rule as applicable
This role will require automating inspection systems for parts which will require inspection with multiple NDT methods, which include but are not limited to: ultrasonic, eddy current, penetrant, and radiographic inspection methods. Additionally, you will aid the development and maintenance of these systems, as well as conduct training on how to correctly and safely use these systems. Other responsibilities will include supporting in-service NDT inspections of flight hardware, assist with probability of detection studies, and review and approve drawings.
We are looking for someone to apply their technical expertise, leadership skills, and commitment to quality to positively impact safe human spaceflight. Passion for our mission and vision is required!
Qualifications:
3 + years automation experience with one or more of the following robotic systems: Kuka, Fanuc, ABB, Yaskawa, Staubli.
Understanding of offline programming in one or more of the following programming environments: Siemens Process Simulate, ABB RobotStudio, Fanuc Roboguide, KukaSim.
Understanding of ABB RAPID, Fanuc Karel, or similar programming languages.
Proven capabilities of developing fixtures and robotic end-of-arm tooling.
Demonstrated experience working in a CAD environment, CREO preferred.
Demonstrated experience working with automated metrology and/or NDT inspection systems utilizing gantries and/or 6-axis robots.
Demonstrated experience programming PLCs using Ladder Logic, Function Blocks, or Structured Text.
Demonstrated team leadership experience in automating pre-existing factory processes to fully-commissioned states.
Understanding of electric, pneumatic, and hydraulic actuators.
Understanding of communication protocols, such as Ethernet/IP, Fieldbus, and Modbus.
Good written and verbal communication skills.
Ability to teach and train technicians how to safely and correctly implement automated systems.
Ability to earn trust, maintain positive and professional relationships, and strengthen our culture of inclusion
Must be a U.S. citizen or national, U.S. permanent resident (current Green Card holder), or lawfully admitted into the U.S. as a refugee or granted asylum.
Desired:
Bachelor of Science degree (or higher) in engineering/physical sciences, or equivalent training, and experience as an NDT engineer
Understanding of both lower level and scripting languages (C#, C++, Python, Matlab)
Experience responding to production line breakdowns, troubleshooting, and repairing complex, multi-robot automation systems in a timely manner
Experience building BOMs for large scale production systems
Understanding of machine vision or metrology scanners such as Laser Interferometry or Structured Light
Understanding of principles in nondestructive in one or more of the following methods: Ultrasonic inspection, radiographic inspection, computed tomography, eddy current, or themography
Knowledge of manufacturing process, including welding, casting, additive manufacturing, and composites fabrication
Experience with custom tooling design
Don't meet every single requirement? Studies have shown that some people are less likely to apply to jobs unless they meet every single desired qualification. At Blue Origin, we are dedicated to building a diverse, inclusive, and authentic workplace, so if you're excited about this role but your past experience doesn't align perfectly with every qualification in the job description, we encourage you to apply anyway. You may be just the right candidate for this or other roles.
Compensation range for on site WA applicants is $100,800 - $147,840
Compensation range for on site CA applicants is $100,800 - $147,840
Other site ranges may differ
Export Control Regulations
Applicants for employment at Blue Origin must be a U.S. citizen or national, U.S. permanent resident (i.e. current Green Card holder), or lawfully admitted into the U.S. as a refugee or granted asylum.
Equal Employment Opportunity
Blue Origin is proud to be an Equal Opportunity/Affirmative Action Employer and is committed to attracting, retaining, and developing a highly qualified, diverse, and dedicated work force. Blue Origin hires and promotes people on the basis of their qualifications, performance, and abilities. We support the establishment and maintenance of a workplace that fosters trust, equality, and teamwork, in which all employees recognize and appreciate the diversity of individual team members. We provide all qualified applicants for employment and employees with equal opportunities for hire, promotion, and other terms and conditions of employment, regardless of their race, color, religion, gender, sexual orientation, gender identity, national origin/ethnicity, age, physical or mental disability, genetic factors, military/veteran status, or any other status or characteristic protected by federal, state, and/or local law. Blue Origin will consider for employment qualified applicants with criminal histories in a manner consistent with applicable federal, state, and local laws. For more information on "EEO Is the Law," please see here and here.
Blue Origin will consider for employment qualified applicants with criminal histories in a manner consistent with the Washington Fair Chance Act, Los Angeles Fair Chance in Hiring Ordinance, and other applicable laws.
Affirmative Action and Disability Accommodation
Applicants wishing to receive information on Blue Origin's Affirmative Action Plans, or applicants requiring a reasonable accommodation in order to participate in the application and/or interview process, please contact us at EEOCompliance@blueorigin.com.
Benefits
Employee Benefits include: Medical, dental, vision, basic and supplemental life insurance, short and long-term disability and 401(k) with up to 5% company match.
Paid Time Off: Provides up to 4 weeks per year, in addition to 14 holidays
Discretionary bonus programs