New
CWI with API 510/570
PETROCON ENGG & INSPECTION PVT. LTD.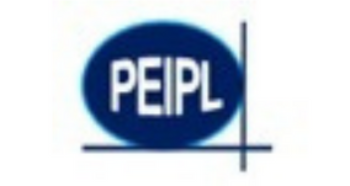 CWI with API 510/570UPCOMING JANUARY 2023 PROJECT THAT WILL GO THROUGH TO MAY 2023. LOOKING FOR CWI WITH API 510/570. THE LOCATION IS LINDEN, NJ.
General Summary (CWI WITH API 510/570)
The NDT Advanced Services CWI Inspector is responsible for performing visual inspections on welded products and structures to ensure that welders' work meets the NDT services' specifications.
Essential Job Functions
Maintains a safe, secure, and healthy environment by adhering to Company/Customer safety standards and practices and to legal regulations, alerting others regarding potential hazards or concern
Performs all duties as assigned and adheres to TEAM's Core Values.
Performs internal and external inspections to determine if welded products and structures meet the acceptance criteria of a specific code, standard, or document.
Properly interprets regulations, codes, and industry standards.
Ensures work is implemented as required by project specifications.
Compiles and submits completed inspection reports in a timely manner.
Completes the Inspection, Test Plan, and status report.
Reviews surveillance documents for any issues.
Schedules and conducts Pre-Inspection Meetings.
Communicates regularly with customers on scheduling activities as detailed by the customer.
Plans travel and surveillance activities/ visits to effectively utilize time and minimize expenses.
Maintains the Inspection Folder.
Job Qualifications
High school diploma or equivalent preferred
Previous industry-related inspection experience preferred.
SCWI, CWI, or CAWI certification is required.
Must be able to pass a Vision Test.
Travel Requirements: 0% - 50%
Work Conditions
The position is based out of a branch or site location.
Field duties require indoor and outdoor work in a plant atmosphere
Interaction with other crew employees, as well as supervisors and client personnel
Working in plant and/or shop areas around production machinery with extreme noise levels
Must be able to wear safety equipment as required by the safety department for personal protection
May be at more than one job site in a day and must be able to tolerate climate changes
May be required to travel out of town on a periodic basis
Physical and Mental Requirements
Ability to lift and carry 75 pounds
Must be able to walk and climb except when performing non-field duties
Sufficient clarity of speech and hearing or other communication capabilities, with or without reasonable accommodation, which permits employees to communicate effectively
Sufficient vision or other powers of observation, with or without reasonable accommodations, which permits employees to investigations
Sufficient manual dexterity, with or without reasonable accommodation, which permits the employee to perform routine office duties
Sufficient personal mobility and physical reflexes, with or without reasonable accommodations, to perform office duties and travel when necessary to off-site locations
Sufficient personal mobility to maneuver within a refinery or plant environment to include the ability to gain access to elevated platforms via ladders and stairwells
Ability to maintain focus and multitask effectively
Excellent communication skills
TEAM provides equal employment opportunities to all employees and applicants for employment and prohibits discrimination and harassment of any type without regard to race, color, religion, age, sex, national origin, disability status, genetics, protected veteran status, sexual orientation, gender identity or expression, or any other characteristic protected by federal, state or local laws.
This policy applies to all terms and conditions of employment, including recruiting, hiring, placement, promotion, termination, layoff, recall, transfer, leaves of absence, compensation, and training.