Commercial Manager
TWI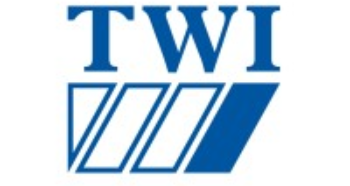 Description of role:
An opportunity has arisen to manage an active, involved and motivated commercial team whose activities are business critical and include proposal and tender submission and commercial contract management (delivering over £20m of one-to-one research and consultancy work).
The Commercial Manager role is to manage the commercial team, to provide direction and guidance regarding the company's contractual commercial arrangements and to undertake and ensure the undertaking of all necessary and aligned supporting processes to enable the team and the business to meet its legal, operational and commercial obligations concerning the management and delivery of the company's project work with its customers including but not limited to one-to-one project work with Members (single client projects), projects involving a group of Members (joint industry projects), expert witness work and arrangements with Universities, students and other contracting bodies.
Travel:
This position will require regular travel both in the UK and abroad.
Security clearance:
You will require UK security clearance for this role.
About us:
TWI Ltd is a world expert in engineering, materials and joining technologies with significant property assets. We provide industry with advice and know-how in design, fabrication, failure analysis and prevention.
We offer opportunities to collaborate with inspiring and expert teams and a supportive environment in which you are actively encouraged to share your ideas and continually develop your own skills and knowledge.
If you are looking to join an organisation that is fuelled by innovation, teamwork, and openness, this role could be for you.
Diversity statement:
TWI Ltd is committed to treating all employees fairly and to being an inclusive employer. Our aim is to create a work environment where our employees can reach their full potential. We put Equality, Diversity and Inclusion at the heart of our people practices to attract, develop and retain the best talent.
Inclusion:
We recognise that it's the differences of our people that gives us our competitive edge and enables us to maintain our world leading reputation. This is why we are committed to ensuring there is diversity across every level of our organisation; representative of the Members and societies we serve. We have made Inclusion our number one corporate value to demonstrate our commitment to ensure it is at the core of everything we do at TWI.
Why work for TWI?
We offer a competitive salary, share-in-success bonus scheme, generous pension scheme (both employee contribution (flexible amount) and TWI contribution (up to 10% of salary), holiday (25 days + 8 bank holiday's), private health and dental cover, career development and training, onsite employee restaurant, onsite gym, day nursery available for companies on Granta Park (Cambridge) site (subject to availability), onsite parking and more.
We know that balancing work and personal life can at times be challenging. This is why we continue to review and implement family friendly policies including hybrid working, flexible working, enhanced maternity pay and paid parental leave.
Closing Date: 27 February 2023
Reference number: 35/23