Certified Welding Inspector
Precision Engineering Solutions
Precision Engineering Solutions, LLC is seeking a highly skilled and detail-oriented Certified Welding Inspector to join our team in New Iberia, LA.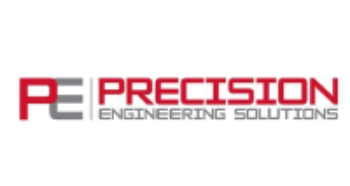 Position Summary:
Precision Engineering Solutions, LLC is seeking a highly skilled and detail-oriented Certified Welding Inspector to join our team in New Iberia, LA. The ideal candidate will be responsible for ensuring the quality and integrity of welded structures and components through comprehensive inspections, adherence to industry standards, and meticulous documentation.
Key Responsibilities:
Conduct visual inspections of welding processes and welded components to ensure compliance with relevant codes, standards, and specifications.
Perform non-destructive testing (NDT) such as ultrasonic, radiographic, magnetic particle, and liquid penetrant testing to identify defects and discontinuities in welded joints.
Verify the qualifications and certifications of welders and welding procedures to ensure they meet the necessary criteria.
Review welding procedures and specifications to confirm they adhere to industry standards and project requirements.
Collaborate with project managers, engineers, and fabrication teams to ensure that welding activities align with project schedules and quality standards.
Maintain accurate and detailed inspection records, reports, and documentation for future reference and regulatory compliance.
Provide technical support and guidance to welding teams regarding quality control measures, standards, and best practices.
Identify areas for process improvement and recommend corrective actions to enhance welding quality and efficiency.
Participate in pre-welding and post-welding activities, including fit-up, joint preparation, and post-weld inspections.
Communicate inspection findings and recommendations to stakeholders, both verbally and in written reports.
Qualifications:
Certified Welding Inspector (CWI) certification from a recognized certifying body (AWS, CSWIP, etc.).
High school diploma or equivalent; technical or vocational education in welding or related field is a plus.
Minimum of 3 years of experience in welding inspection within industrial, manufacturing, or construction settings.
Proficient understanding of welding processes, techniques, and metallurgy.
Strong knowledge of welding codes and standards, such as AWS D1.1, ASME Section IX, and API 1104.
Familiarity with non-destructive testing (NDT) methods and their applications.
Excellent attention to detail and ability to interpret technical drawings and specifications.
Effective communication skills, both verbal and written.
Ability to work independently and as part of a team, with a strong commitment to safety and quality.
Benefits:
Competitive salary based on experience.
Comprehensive benefits package, including medical, dental, and retirement plans.
Professional development opportunities and ongoing training.
Positive and collaborative work environment.