API 510/570 Inspector
Intertek
Intertek, a leading provider of quality and safety solutions, is seeking an experienced API 510/570 Inspector to join our team. As an API 510/570 Inspector, you will play a critical role in conducting inspections and assessments of pressure vessels, piping systems, and process equipment to ensure compliance with industry standards and regulatory requirements.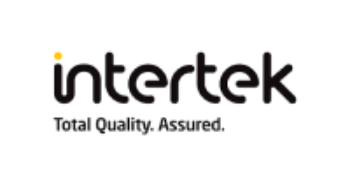 Intertek is searching for an API 510/570 certified Inspector to join our Industry Services team. This is a fantastic opportunity to grow a versatile career in Inspection for a well-qualified candidate. This is a temporary, project-driven, non-benefited position at a client facility in Bellingham, WA.
What you'll do:
Perform visual inspections and various non-destructive examinations at heights at various client facilities under the direction of a Project Manager, Team Leader, or independently
Prepare Inspection reports and document data in a clear and timely manner
Interface with the client on technical matters involving Inspection procedures and capabilities
Provide a professional appearance when interfacing with clients and other coworkers
Stay abreast of any new developments in API-certified Inspection that may be applicable in our business
What is takes to be successful in this role:
Current API 510, 570 certification required; additional certifications a plus
Valid TWIC card (required)
Valid driver's license and reliable driving record (required)
Must be able to apply examination criteria in accordance with applicable standards/specifications/procedures on the provided job scopes and evaluate test results
Maintain open lines of communication with coworkers, clients, and subcontractors
Ability to provide clear and technical guidance to other technicians and subcontractors (preferred)
Ability to organize and report test results.
Ability to solve technical issues in the field.
Experience working midstream facilities (preferred)
Why work at Intertek?
Intertek is a world leader in the $250 billion Quality Assurance market, with a proven, high-quality business model and a global network of customer-focused operations and highly engaged subject matter experts. At Intertek, we exercise our spirit of innovation, the passion of our people and our unmatched customer commitment to realize our purpose of making the world an ever better, safer, and more sustainable place for all. Learn more about Our History and What We Do.
Intertek is committed to a safe work environment for our employees and clients. Learn more about our COVID-19 Policy.
What we have to offer:
When Working with Intertek, you can expect salary and benefit package competitively placed within the local market, including medical, dental, vision, life, disability, 401(k) with company match, tuition reimbursement and more.
Intertek is a drug-free workplace. As a condition of employment, all hires are required to pass a pre-employment drug test.
Intertek believes that Our People are our strongest tool for success. We are an Equal Opportunity Employer and do not discriminate against applicants due to veteran status or on the basis of disability. All qualified applicants will receive consideration for employment without regard to race, color, religion, sex, national origin, sexual orientation, or gender identity.
For individuals with disabilities who would like to request an accommodation, or who need assistance applying, please email hr.eeoc.data@intertek.com or call 1-877-694-8543 (option #5) to speak with a member of the HR Department.
About Us
Intertek is a leading Total Quality Assurance provider to industries worldwide. Our network of more than 1,000 laboratories and offices in more than 100 countries, delivers innovative and bespoke Assurance, Testing, Inspection and Certification (ATIC) solutions for our customers' operations and supply chains. Working at Intertek means joining a global network of state-of-the-art facilities and passionate people who deliver superior customer service with a purpose of bringing quality, safety, and sustainability to life.
About the Team
Intertek's Industry Services team uses expert technical knowledge of industries such as oil & gas, power generation, renewable energy, chemical, construction and transportation to provide a diverse range of innovative Total Quality Assurance solutions that optimize operations while minimizing risks in quality, safety and cost. Some of our key services include vendor inspection, site construction services, asset integrity management, non-destructive & materials testing, 3D laser scanning & dimensional control and energy & water consulting services.