New
Advanced NDT Tutor
Lavender International NDT
As an Advanced UT Tutor, you will be responsible for delivering comprehensive training in Manual Ultrasonic Testing, Phased Array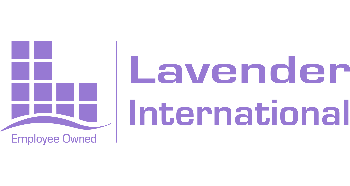 Job Description:
Advanced UT Tutor - NDT Training and Development Specialist
Lavender International, a leading NDT training provider, is seeking a highly skilled and multi-disciplined Advanced UT Tutor to join our team. As an Advanced UT Tutor, you will be responsible for delivering comprehensive training in Manual Ultrasonic Testing, Phased Array, and Time of Flight Diffraction (ToFD) techniques. This is a full-time position based at our state-of-the-art training facility in Rotherham, with frequent travel to conduct courses both domestically and internationally. Additionally, you may be required to work on-site on a rotational basis to provide support and represent Lavender International to our valued clients.
Key Responsibilities:
Develop and deliver high-quality training programs that equip students with the necessary knowledge and skills for NDT certification in Manual Ultrasonic Testing, Phased Array, and ToFD.
Prepare training materials, ensuring regular updates and reviews of content, equipment, and examination questions.
Set up and coordinate training courses and examinations at our facility, ensuring compliance with international specifications and maintaining accurate records of training and examination results.
Perform tasks such as marking papers, invigilating examinations, conducting control checks, and providing supervision to students, adhering to company procedures.
Generate master reports for training and/or examination samples.
Collaborate with the team to ensure seamless service delivery and exceptional client experiences.
Requirements:
Minimum Level 3 certification in Ultrasonic Testing Wrought Products/Welds, Phased Array, and ToFD is preferred.
Candidates with Level 2 certification in the above methods and at least 4 years of relevant experience will be considered for progression to Level 3.
Passion for teaching and developing individuals to excel in their NDT roles.
Substantial industrial experience in the NDT industry.
Self-motivated with excellent organizational skills.
Strong knowledge of materials science and product technology.
Proficiency in computer skills, including Microsoft Office (Word, PowerPoint).
Valid and clean driving license.
At Lavender International, we believe in the power of employee ownership and value the contributions of every team member. As a fully employee-owned business, we prioritize the success of our employees and offer a profit-sharing scheme that benefits everyone.
Join Lavender International today and become part of a dynamic team dedicated to advancing NDT training and empowering professionals in the field.