Advance Ultrasonic Inspection Level III (4 Vacancies)
DEXON Technology Public Company Limited.
$ 100000
If you are excited about pushing the boundaries of ultrasonic testing, we invite you to apply and join our team of experts. UT Level III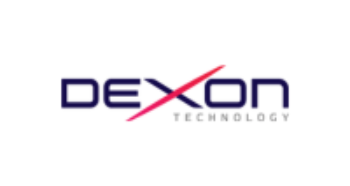 Ultrasonic Expert (Level III) - UT Angle-Beam, Plotting, and R&D
Job Description:
Position: Ultrasonic Expert (Level III)
Location: Tropical Thailand (Banchang, Rayong)
Language Requirement: Fluent English
About Us:
We are a pioneering research and development team specializing in Ultrasonic Testing (UT) technologies. Our mission is to push the boundaries of UT innovation, developing cutting-edge solutions that address complex industrial challenges. We are seeking a highly skilled Ultrasonic Expert to join our dynamic team and contribute to our ongoing projects in tropical Thailand.
If you are excited about pushing the boundaries of ultrasonic testing, we invite you to apply and join our team of experts.
Role and Responsibilities
As an Ultrasonic Expert (Level III), you will be a pivotal member of our R&D team, responsible for advancing our ultrasonic testing capabilities and driving innovation in the field. Your expertise in UT Angle-Beam techniques, plotting, and advanced methodologies will play a crucial role in shaping the direction of our projects.
Key Responsibilities:
1. UT Angle-Beam and Plotting: Demonstrate profound proficiency in UT Angle-Beam techniques, particularly in complex applications and scenarios. Develop and optimize inspection procedures, utilizing innovative plotting methodologies to interpret and present data effectively.
2. R&D Contribution: Collaborate closely with our R&D team to conceptualize, design, and execute experimental setups. Leverage your extensive experience to drive the development of advanced ultrasonic testing solutions.
3. Phased Array Expertise: Exhibit exceptional mastery in Phased Array and Electromagnetic Acoustic Transducer technologies. Develop novel applications and approaches leveraging these principles to address real-world challenges.
4. Technical Problem Solving: Possess a deep understanding of conventional ultrasonic principles, physics, and higher mathematics. Utilize your expertise to analyze complex technical issues and develop robust solutions.
5. Innovation and Solution Development: Contribute to the development of next-generation UT technologies. Propose and implement creative ideas that lead to breakthroughs in the field of ultrasonic testing.
6. Project Leadership: Lead technical projects related to ultrasonic testing. Provide mentorship to junior team members, fostering their growth and development in the field.
7. Technical Communication: Effectively communicate technical concepts and solutions to both technical and non-technical stakeholders. Prepare detailed technical reports, presentations, and documentation.