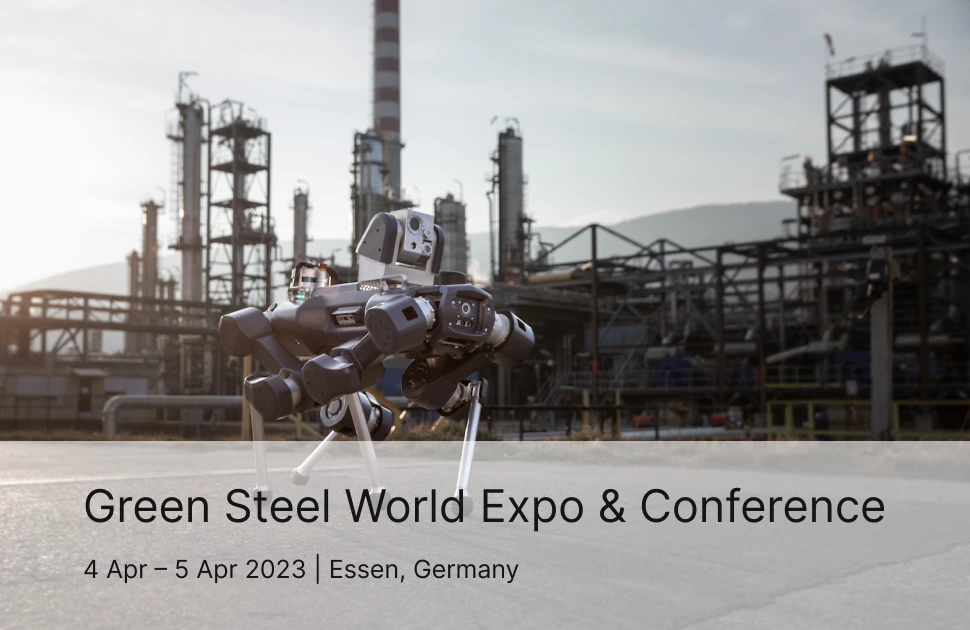 Green Steel World Expo & Conference
Green Steel World will bring together industry experts from the global marketplace.
We are excited to present innovative solutions to the steel industry. With this unique opportunity, you will see ANYbotics' autonomous robotic inspection solution in action. We are looking forward to seeing you in Essen!