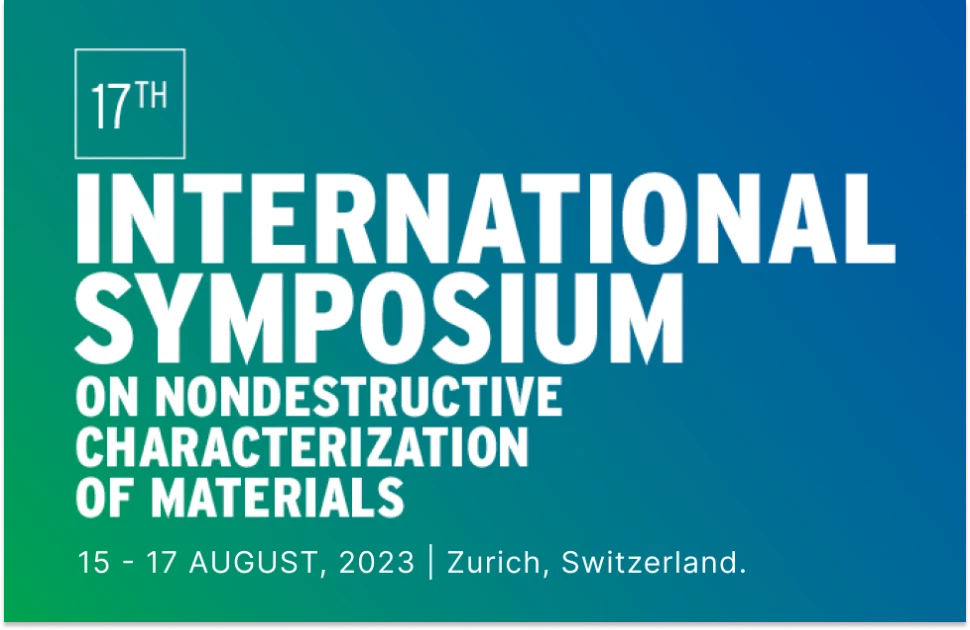 7th International Symposium on Nondestructive Characterisation of Materials (17th ISNDCM).
The American Society for Nondestructive Testing and the Empa Akademie invite you to attend the Seventeenth International Symposium on the Nondestructive Characterization of Materials.
The International Symposium on Nondestructive Characterization of Materials (ISNDCM) started under the leadership of the late Prof. Robert E. Green, Jr, from Johns Hopkins University and Prof. Clayton O. Rudd from Pennsylvania State University. Since its beginning in 1984, the symposium has been held every two years, alternatively inside and outside the US. In 2019, ASNT became the parent organization of ISNDCM when it was held in Portorož Slovenia. Speakers delivered their presentations under the breathtaking setting of the Adriatic. Two years later, ISNDCM was held in Baltimore near the Chesapeake Bay, and in 2023 we will be a short distance from the Swiss Alps.
From 15-17 Aug 2023, the 17th ISNDCM will be hosted by Empa, located in Dübendorf, a suburb of Zurich. Empa, Federal Laboratories for Materials Science and Technology, is an interdisciplinary research institute associated with ETH, Swiss Federal Institute of Technology in Zurich, where Albert Einstein was a professor of Physics from 1912 to 1914. Empa's cutting-edge and application-oriented research focuses on the needs of industry and society, providing practical implementations of new ideas. True to its mission statement: "Empa – The Place where Innovation Starts", the research institute provides innovative solutions that improve the quality of life for the public at large.