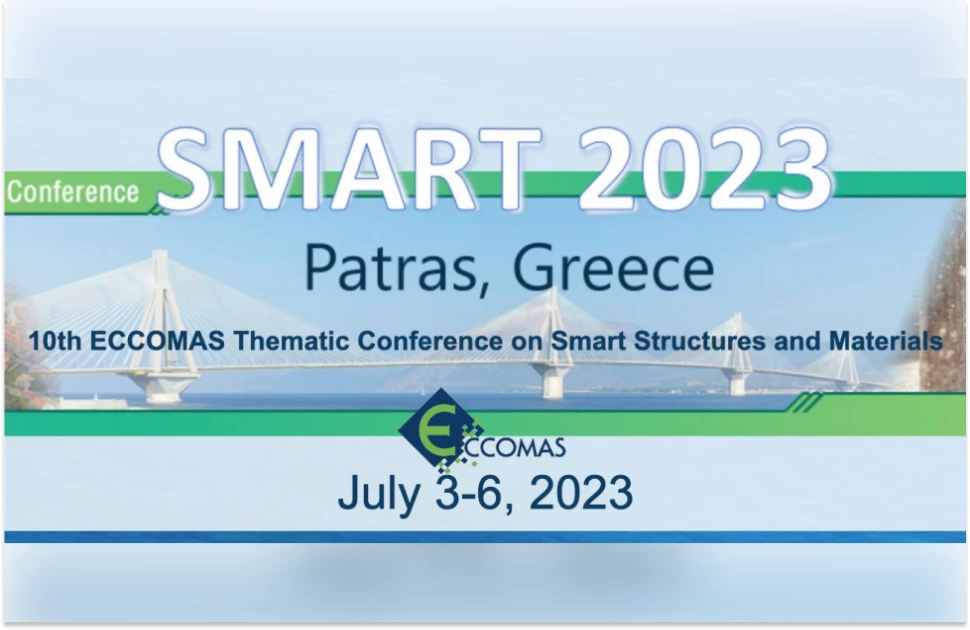 10th ECCOMAS Thematic Conference on Smart Structures and Materials (SMART 2023)
The SMART 2023 ECCOMAS Thematic Conference will be organized in Patras at the Conference Center of the University of Patras. The conference is the 10th event in a series of successful international conferences which have followed the field of intelligent materials, smart structures and systems since 2003 to its current rapid maturity. Its previous editions were held in Poland (2003, 2007), Portugal (2005, 2009, 2015), Germany (2011), Italy (2013), Spain (2017) and Paris (2019).
The Conference will be held from July 3rd to 6th.