Back to Companies
SL Global Energy
SL GLOBAL Energy Innovates in response to commercial conditions in the US-land's low-cost, high-volume energy market.
Product, Service, Consultation,
United States
Overview
Founded in 2004, SL GLOBAL Energy innovates in response to commercial conditions in North America's "lower- for-longer" hydrocarbon prices market.
SL GLOBAL's leadership is composed of a multi-disciplinary team of industry experts with global experience.
This combination has allowed us to execute services that span from Oilwell tools operation, process optimization, strategy development to Country wide regulatory development.

SL GLOBAL Energy Innovates in response to commercial conditions in the US-land's low-cost, high-volume energy market.

Our staff provides services on 50+ different sites in Texas, Oklahoma, Colorado and other States. Our team is composed of industry field and operations management professionals.

ContTrack, our leading edge proprietary technology for workforce management
SL Global's Consulting team enables planning and execution of optimization projects by the assembly of experienced multi-disciplinary teams.

Field Personnel Resources provides focused and strategic talent acquisition for Temporary and Permanent placement.


Products & Services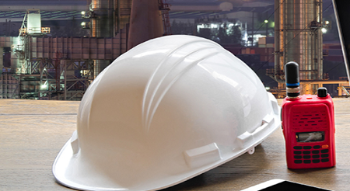 CONSULTING SERVICES.
​​​SL Global Consulting team of experts will guide you through exploration and production Investment modeling, financial optimization and decision making.
Extensive experience in international regulatory support and subject matter expertise will aid in optimizing your operations​.
Strategy development and implementation for operations optimization.
SPECIFIC SERVICES.

Asset Acquisition Support, bid evaluation and risked based financial modeling for decision making support.
OIL-WELL DRILLING AND COMPLETION OPERATIONS.

Field Project Management support. Oil and Gas engineering planning. Directional and Horizontal well drilling support.
WAREHOUSE MANUFACTURING / ASSEMBLY OPERATIONS.

Maintenance Operations Optimization. Logistics Operations Support and Optimization.
CONSULTING EXPERIENCE.

South Texas/ North México Energy Market Dynamics and material balance for Investment decision making.
Developed full petrophysical, regulatory, financial decision making model for bidding in Mexico's first private E&P Bid rounds.
NATIONAL HYDROCARBONS COMMISSION.

Creation of health, safety and environmental protection regulatory model for operations execution in offshore, land, deep water and unconventional.
NATIONAL AGENCY FOR HEALTH, SAFETY AND ENVIRONMENTAL PROTECTION.

Creation of health, safety and environmental protection regulatory model for operations execution in offshore, land, deep water and unconventional.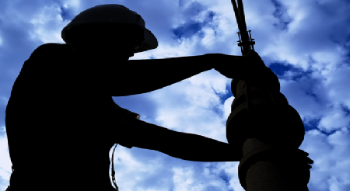 FIELD PERSONNEL RESOURCES.
SOLVING PERSONNEL NEEDS IN DEMANDING INDUSTRIES.

Field Personnel Resources (FPR), offers contract staffing specializing in field personnel for exploration, appraisal and development drilling activities on US land.
FPR is an integrated group that offers client companies and candidate's with personal service, confidentiality, and respect. FPR's highly-experienced Consultant Agents provide everything needed to succeed and deliver reliable customer care, expertise, and guidance throughout the relationship.

FPR provides cost efficiency, logistical optimization and appropriate competency delivered on time, every time. Dynamic solutions custom tailored to specific needs.

FPR counts with in-house software solution allowing location of personnel and journey management, comprehensive insurance coverage for personnel and contractors, screened/background checked personnel prior to assignments and compliant with regulatory requirements.

BUSINESS MODELS.
FPR simply adds a new customer interface and internal value process.
NOTHING IN THE CLIENT PROCESS CHANGES, INCREASING PROFITABILITY.

No adoption risk. FPR is established and already supplies consultants to multiple clients under a contractor scheme.

No departure from client personnel management process. Through FPR, recruitment, deployment, invoicing and follow up are performed without additional effort.

Bench Strength for competency needs is developed through our FPR Personnel Management tool where potential consultants are enrolled and made available voluntarily.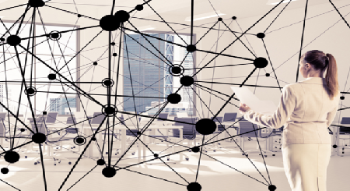 CONTTRACK APP.
ContTrack allows for safe, accurate and ethical Journey Management as basis for mileage reimbursement.

ContTrack App allows for real-time monitoring of workforce hourly work load, fatigue and location of available resources. Improve your resource management, reduce logistics costs and time and quickly identify available resources.
THE MANAGEMENT DASHBOARD ENABLES THE FOLLOWING.
the location and activity status of each employee and anticipate issues.
overtime limits and workload per employee.
when fatigue factors are surpassed.
mileage with actual traveled routes and Journey Management for enhanced safety and expense control.
the right person with the right skills to the right place at the right time.
to access trends, spreadsheets, and dash-boarding capabilities to make informed management decisions and forecasting.
of critical resource management parameters.
ERP compatible with a multi-tier QAQC system for streamline processing to mitigate workload redundancy and reduce operating costs.
Our SL GLOBAL Phone App allows for extremely simple clock-in, clock- out and journey management.
No additional hardware needed.