Back to Companies
Asset Reliability Inspections
Asset Reliability Inspections (ARI) is an asset integrity/compliance company that offers pressure equipment inspection, pressure equipment design verification, weld inspection and non-destructive testing (NDT) services.
Overview
Asset Reliability Inspections (ARI) is an Australian asset integrity/compliance company that offers heavy machinery inspection, pressure equipment inspection, pressure equipment design verification, weld inspection and non-destructive testing (NDT) services. ARI is a NATA accredited laboratory to ISO 17025 and also holds JAS-ANZ certification to ISO9001 – Quality Management Systems; ISO14001 – Environmental Management Systems & AS4801 – Occupational Health & Safety Management systems. These endorsements ensure the technical competency, quality and safety of our services whilst also ensuring minimal environmental impact.

Products & Services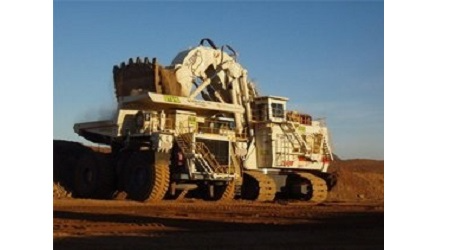 Heavy Machinery Inspection
Unplanned down time is the biggest headache for maintenance/production managers and is far more costly than planned down time due to the unexpected nature of the failures, logistics of staff and spares.

Regular visual and ultrasonic inspection of excavators to detect in-service cracking can greatly reduce the cost of repairs and reduce the amount of down time, ensuring your heavy machinery equipment spends more time doing what it is supposed to, rather than being parked up.

ARI have Heavy Machinery Inspectors that can find cracking before it becomes critical using visual, eddy current and ultrasonic testing techniques. The benefit of this is that cracks can be found, recorded, monitored and planned for repair at regular service intervals thus minimising unplanned major repairs after avoidable failures.

Please contact ARI to discuss your heavy machinery inspection needs.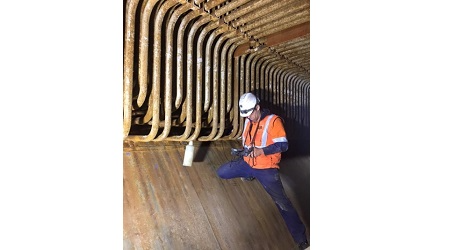 Pressure Vessel In-service Inspection
State and federal legislation requires the regular in-service inspection of pressure vessels in accordance with AS/NZS3788 to ensure continued safe use.

The frequencies of inspection vary depending on the vessel type however this is usually every two years. Further detail is provided in AS/NZS3788 Table 4.1 that lists internal and external intervals specific for each pressure vessel type.

It is the responsibility of the user (entity), who in most cases is also the owner of the equipment, to ensure the inspection is performed and is current.

Inspectors must be "competent persons", the WA OH&S Regulations prescribe the definition of a competent person as listed in AS/NZS3788, which prescribes specific training and/or certification. Our AICIP, API and ASME certified inspectors meet this definition and are competent in pressure equipment inspections.

Our degree qualified Inspection Engineers can assist with more difficult inspections such as fitness for service assessments and risk-based inspection plans such as non-intrusive internal inspection supported by NDT.

Please contact ARI to discuss your pressure vessel inspection needs.

Any air receiver at a workplace must be inspected as stated in the Occupational Safety and Health Act making it a legislative requirement. The inspections are required to be performed by In-service Inspectors of pressure equipment, such as our certified inspectors. The frequencies for these inspections are normally two yearly as per AS/NZS3788 Table 4.1. The reason for this all inclusive requirement is because the OH&S Regulations definition of Pressure Equipment requiring inspection, being any pressure vessel with a hazard level of A,B,C,D as per AS4343. This requirement essentially captures air receivers in the workplace, regardless if they require individual item registration.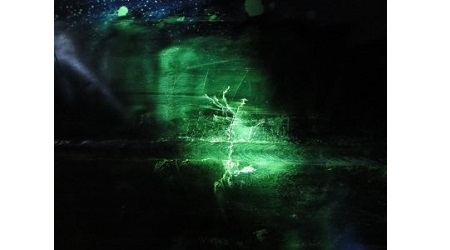 Non-Destructive Testing (NDT)
At Asset Reliability Inspections (ARI) we believe in offering value for money and strive to meet our customers tight time restraints.

ARI recognise that the job is not done until the report is issued and strive for a standard 48hr turn around on test reports. ARI also offer same day reports on request as we understand that some jobs can be held up for inspection hold points and delivery, pending the issuing of quality reports.
This is why you should consider using ARI for all your NDT needs. ARI are a NATA accredited NDT Laboratory and provide experienced, certified technicians and NDT engineers who care about your job and meeting your expectations.
ARI offer the full range of NDT services including magnetic particle testing, dye penetrant testing, radiography, ultrasonic testing of welds, ultrasonic thickness testing and more specialised testing services detailed below. Our competent testing staff have various relevant industry sector backgrounds with senior staff holding tertiary qualifications in NDT and engineering in addition to the industry required NDT certifications. This ensures that you will get the level of competence your job demands at a competitive price.
Please click the links below for information about our specialised services.

Please contact ARI to discuss your NDT needs.