Back to Companies
Alco Inspection
We have focused our all efforts on rendering the utmost client satisfaction. Therefore, we provide customers only better quality and reliable assortment at reasonable prices.
Overview
Alco Inspections is a trustworthy business entity that has come into existence with the prime objective of making customers completely satisfied. Started business in the year 2015, our company, within a very short period, has earned a respectable niche in this competitive industry. Moreover, we have focused on manufacturing, distributing, and supplying a comprehensive range of Electrical Connector, Film Viewer, Magnetic Yoke, Chemical Powder, Electromagnet Coil, Spring Loaded Clamp, MPI Power Source, Dye Penetrant Chemical, Fluorescent Magnetic Ink, and many more. Also, we are acclaimed highly among the large clientele for providing them with trustworthy Inspection Services, Calibration Services,s and many more. Our products are designed with accuracy, keeping all dimensions and customers requirements in mind. We have used advanced production technology to stay in tune with the challenges taking place in the industry. Moreover, to offer the best solutions, we have hired a specialized team who provide solutions according to the exact details provided by the customers.
A. Kathiravan, the honorable Managing Director of Alco Inspections, has led the organization to attain a desirable niche in the industry as well as gain immense clientele support. All because of his sharp domain insight, rich industrial experience, far-sighted approach, and technical expertise.
We have focused all our efforts on rendering the utmost client satisfaction. Therefore, we provide customers only better quality and reliable assortment at reasonable prices. A customization facility is provided to them, and we maintain transparency in our dealings, which further assists us in getting the huge support of customers. Today, we have successfully expanded our networks almost all across the country.
Products & Services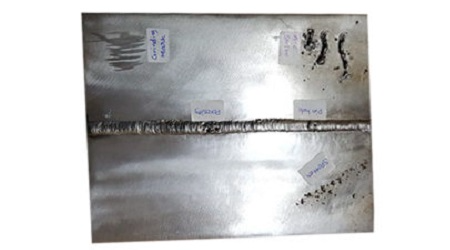 CONVENTIONAL NON-DESTRUCTIVE TESTING
Conventional Nondestructive Testing (NDT) describes a process in which welds, materials or equipment can be examined for various types of discontinuities such as cracks, weld discontinuities, corrosion, or wear that does not require the destruction of the component being tested.
Non-destructive testing has become a widely used solution for numerous types of industrial project in the manufacturing, construction, plant operation and other engineering sectors. There are many different NDT methods available, each of which has both advantages and disadvantages. Our NDT team provides qualified inspectors with the capability to choose the right method to solve the inspection or testing challenge that any industrial project might face. As a result, you can be sure of both safe operation and improved quality while reducing overall cost. We perform shop or field inspections wherever required to any codes, standards or customer specification.
Conventional NDT Services We Provide..
Visual Testing (VT)
Ultrasonic Inspection
Ultrasonic Thickness Gauging
Magnetic Particle Testing
Liquid Penetrant Testing
Radiography Testing
Eddy Current Testing
Leak Testing (LT)
Positive Material Identification (PMI)
Vacuum Box Testing
Hardness Testing
Ferrite Testing
Holiday Inspection
Heat Treatment Services (Local & Stress Relieve)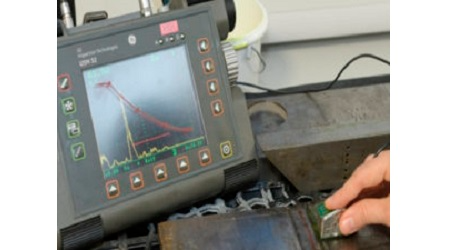 ADVANCED NON-DESTRUCTIVE TESTING.
Non-Destructive Testing has radically changed emphasis over recent years from a focus on detecting defects arising during the manufacture of new products, to detecting process induced integrity problems. ALCO INSPECTIONS has established itself at the forefront of an NDT technological revolution by a process of investment in state-of-the-art equipment and specialized training to meet this step-change. The result is an infrastructure that offers a comprehensive range of Advanced NDT (ANDT) that individually or in combination provide state of the art solutions to the ever-increasing demand for Non-Invasive Inspection.
From strategically located centres of excellence, our services are coordinated on a worldwide basis and offer a proven record of delivering a safe, technically sound and cost effective service. The Qualitas Inspection department employees experienced fully qualified NDT level III technical support personnel who maintain the organizations competitive advantage by constantly monitoring and evaluating incremental and radical innovations in inspection technology.
Advanced NDT Services We Provide:
Phased Array Ultrasonic Testing – PAUT
Time Of Flight Diffraction – TOFD
Remote Visual Inspection/Videoscopy
Long Range UT(LRUT)
Magnetic Flux Leakage(MFL-3d Version)
Remote Field Electromagnetic Testing(RFET)
Internal Rotary Inspection System(IRIS)
Near Field Testing(NFT)
Acoustic Emission Testing(AET)
Alternating Current Field Measurement(ACFM)
Hydrogen Induced Cracking Detection
Ultrasonic Leak Detection
Infrared Thermography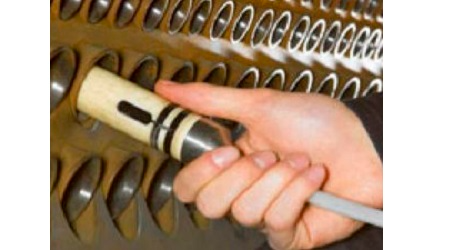 Third Party Inspection Services
ALCO INSPECTIONS Third Party Inspection team having more than two decades of experience in various fields in Ship Repair, New Shipbuilding, Conversion, Refurbishment, Oil and Gas and are Qualified to AWS, CSWIP, BGAS, NACE, API, ASME, ISO Lead Auditors.
Our Teams of Engineers ensure that the quality and performance of products or installations meet applicable requirements, whether they are regulatory, voluntary or client specific. We help to improve the integrity, quality and efficiency of equipment, assure safe and health working conditions for employees and minimize the environmental impact of industrial activities.
Inspection and expediting
Inspection is carried out in accordance to the rules and guidelines laid down by various International regulatory bodies such as: ISI, ASTM, ANSI, TEMA, ASME, API, DIN, EC, JIS, etc. Our state-of-the-art testing procedures and expertise of our highly qualified personnel allow detection of the defects at an early stage, thus saving time, energy and money.
We provide the following services at your call:
Pressure vessel inspection and certification as per API 510.
In service pipe line inspection as per API 570.
Reactor furnace inspection as per API 953.
Rerating/Revalidation of pressure vessels as per client requirement.
Design / Drawing review for the new storage tanks as per API 650.
Welding Inspector hiring as per project requirement (Short term/ Long term).
Coating/Painting inspector hiring as per project requirement(Short term/ Long term).
QC inspector hiring as per project requirement.
Owner representative hiring services.
Welder Qualification Witnessing, Welding Procedure Preparation, Welder Certificate Renewal.
Hydro test witnessing, Pneumatic test witnessing.
Dimensional inspection, Structural alignment and bolt tightening inspection.
Torque wrench witnessing.
Coating condition monitoring services.
Paint thickness measurement.
Coating Pull of test witness and reports endorsements as a TPI.
Powder coating inspection.
Project Management & Consultancy for storage tanks and related piping.
Pre shipment inspection/Load out inspection at ports.
MTC review and Mechanical test witness for material.
Quality plan, ISO documentation preparation for client.