Back to Companies
Africana NDT Ghana Ltd
Africana NDT Ghana Limited is a registered, privately owned, and independent operating Inspection Company, providing both site and laboratory-based Non-destructive Testing Services in Ghana and beyond.
Product, Service,
South Africa
Overview
We provide robust NDT inspection for many components such as pressure vessels, machine parts, process piping, boilers, hoists and other lifting equipment, tanks, crushers, ball/rod mills, and furnaces in the oil and gas, mining, and manufacturing industrial sectors.
Our Aim

Our goal is to help our clients increase productivity, where Quality, Health, safety, and diminishing environmental risks are of utmost importance, without which Africana NDT does not exist.
Vision

Become the Number One choice for Mechanical Integrity specialists in Africa and beyond.
Mission

We deliver quality asset integrity solutions through routine inspection with innovative systems that support quality and guarantee Safety.
Values

Our Employees: The greatest resource we have, Training, development, and Investment.
Team Work
Respect
Integrity and honesty
Solution driven
Ownership and accountability
Corporate responsibility
Leadership at all levels
No re-work – the right first time.
Commitment

We are guided by our codes of ethics, professional practice, and philosophies leading us to make these commitments to our clients

Ensure quality of deliverables and strive for continual improvement;
Staff commits to our code of professional conduct: Safety for Quality Inspection.
Network partners and sub-concentrators are selected on the basis of their expertise,
experience, track record, and adherence to relevant professional codes, standards, and specifications of ethics and conduct
Products & Services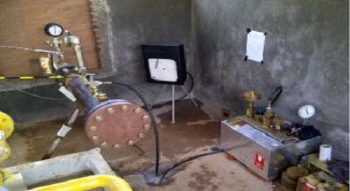 Hydrostatic Testing
Hydrostatic (Hydro) Testing is a process where components such as piping systems, gas cylinders, boilers, and pressure vessels are tested for strength and leaks. Hydro tests are often required after shutdowns and repairs in order to validate that equipment will operate under desired conditions once returned to service.

Furthermore, hydrostatic testing cannot be performed during normal operations and cannot monitor equipment for leaks after the test has been performed. On-stream equipment integrity is best managed by an effective fixed equipment mechanical integrity program.

Although hydrostatic testing is considered to be a nondestructive testing method, equipment can rupture and fail if the inspection exceeds a specified test pressure or if a small crack propagates rapidly.
Hydrostatic testing is a type of pressure test that works by completely filling the component with water, removing the air contained within the unit, and pressurizing the system up to 1.5 times the design pressure limit the of the unit. The pressure is then held for a specific amount of time to visually inspect the system for leaks. Visual inspection can be enhanced by applying either tracer or fluorescent dyes to the liquid to determine where cracks and leaks are originating.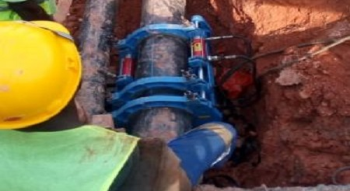 Welding of HDPE Pipes
Butt Welding

A pipeline is as good as its weakest point. Accordingly, it is not only important that quality pipes and components are used in a piping system, but also the methodology used to join the pipes and other components.
Butt Fusion is the most important and widely used method of connection for HDPE pipes larger than 110 mm. It is a method of jointing pipe ends by way of heating and cooling under pressure, resulting in pipe joints as strong as the pipe itself.
Electro Fusion Welding
Electrofusion is a simple method of joining HDPE pipes in circumstances where butt fusion is not practicable, such as where valves, elbows, and tees must be added. Prefabricated fittings are used, incorporating an electrical heating coil which melts the plastic of both the fitting and the pipe, causing them to fuse together.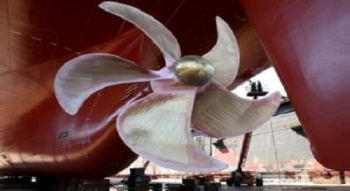 Marine Inspection
After a thorough visual inspection, and with the use of other NDT mediums and corrosion mapping (as required), the results are detailed into a survey report, where defects are prioritized and suggested repair actions are provided. Post report, Africana NDT can provide repair advice, repair plans and consultancy.

We offer a comprehensive range of inspection services to the shipping, onshore and offshore sectors.

Hull Condition Survey
Condition assessment
NDT
Propeller inspection