Back to Companies
Aeropol Aviation Services
Aeropol Aviation Services Corporation (Aeropol) is a Canadian owned and Approved Maintenance Organization (AMO) providing quality driven aircraft component Maintenance, Repair and Overhaul (MRO)
Overview
Aeropol Aviation Services Corporation (Aeropol) is a Canadian owned and Approved Maintenance Organization (AMO) providing quality driven aircraft component Maintenance, Repair and Overhaul (MRO), Component Distribution and Non-Destructive Testing (NDT) Inspection services to meet the most demanding standards of the aerospace industry.
Backed by 20 years of experience, Aeropol brings solid industry expertise, key capabilities, responsive support and complete peace of mind ensuring your fleet is in good hands.
Strategically located next to Toronto Pearson International Airport, Aeropol's 36,000 sq. ft. stand - alone maintenance facility serves a global customer base including commercial and regional airlines, cargo carriers, military operators, OEM and a broad spectrum of vendors.
In commitment to the quality of our services, Aeropol's staff gives top priority to safety and the satisfaction of our customers. In order to meet the airworthy requirements of our customers world wide, Aeropol carries out all procedures conforming to international quality standards and safety regulations including TCCA, HKCAD and ANAC Brazil as well as FAA, EASA via bilateral agreement including airworthiness authorities in East Asia, the Middle East and Oceania.
Aeropol is proud to offer our customers a full suite of aircraft component solutions including comprehensive one-stop MRO services, integrated Sales, Exchange and Lease programs and value added NDT Inspection options. Our full scope of in-house Hydraulic, Pneumatic, Fuel System, Mechanical, Electrical, and Landing Gear MRO capabilities; covers a range of aircraft types inclusive of Boeing, Airbus, Bombardier, Lockheed, Embraer, Fokker and many other manufactures.
Products & Services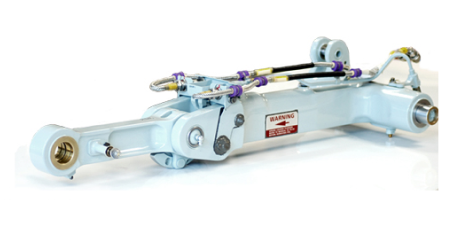 Component MRO
Our focus is on evaluating our customers' individual maintenance needs and operational requirements to provide optimal services that ensure the highest reliability and quality you expect.
Flexibility
We value our customers and are committed to delivering a broad range of tailor-made and cost-effective component MRO services that meet our customers' diverse needs. By taking the time to get to know our customers and their operation, we are capable of providing maintenance solutions designed to keep your operating costs down while increasing your flight revenue.
Efficiency
By employing the most advanced technologies, skilled technicians, coupled with our suite of NDT diagnostics, we provide our customers with highly efficient MRO solutions that result in maximized component performance and reduced maintenance requirements.
Reliability
Our dedicated technical team, account managers and support professionals are committed to the highest levels of safety and time-critical responsiveness working together towards one common goal; customer satisfaction. By leveraging our years of MRO experience, proven track record and extensive capabilities we are able to provide our customers with a level of reliability unparalleled in the industry.
Our Component Focus
We offer component maintenance, repair and overhaul (MRO) services for a wide range of hydraulic, pnemautic, fuel system, mechanical and electrical aircraft components for reginal, commercial and military aircraft.
Hydraulics Division
Our hydraulics facility specializes in the repair and overhaul of Actuators, PCUs, PTUs, Reservoirs, Pumps and Valves in addition to an expansive spectrum of many other hydraulic components for commercial, regional, business and military aircraft.

Pneumatics Division
Our pneumatics shop is fully equipped to service a variety of pneumatic components with a capability that extends beyond Valves, Air Cycle Machines, Air Starters and Air Cooling Turbines.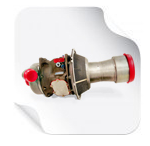 Fuel Systems Division
Ready to serve our customers, AAS' fuel systems lab offers component inspection and maintenance support for a diverse line of Fuel Pumps, Manifolds and a variety of Valves and Regulators.

Mechanical Division
AAS offers extensive in-house MRO capability to maintain all major manufacture Transmissions, Gearboxes, Actuators and a wide range of Drive, Booster, Locking Mechanism and assemblies.

Electrical Division
We offer a comprehensive array of test, repair, overhaul and modification capabilities for electrical components including Starters, Motors, PDUs and Light Assemblies.

Our Component MRO Service Benefits
20 years of MRO experience
Extensive Hydraulic, Pneumatic, Fuel System, Mechanical and Electrical capabilities
Attractive and Competitive Pricing
Quick and Responsive TAT
Large stock of Exchange/ Lease components and replacement parts
Value added NDT analysis options
Dedicated AOG Support
Free Delivery and Pickup in our local area
TCCA, EASA & FAA (via bilateral agreement) Approvals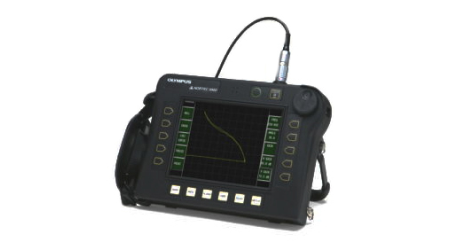 Non-Destructive Testing
Aeropol understands the importance of aircraft component performance and the vital role of Non-Destructive Testing (NDT) Inspection in detecting defects otherwise unnoticeable and invisible to the human eye. We work hard to decrease the cost of maintenance while increasing the safety of component operation.
Aeropol's NDT Technicians are highly trained, certified to NAS410 standards and dedicated to providing precision and quality driven solutions for the Aerospace Industry.
Whether your aircraft NDT requirements demand major structural inspection or minor component damage evaluation, our NDT Technicians are fully qualified to deliver in-house and on-site NDT solutions suitable to you needs.
NDT Inspection Methods
We specialize in the following NDT Inspection Methods for aircraft structures and internal parts of aircraft components:
Magnetic Particle Inspection (MPI)
This method of NDT inspection allows us to utilize generated magnetic flux to detect surface breaking and near surface flaws on components, evident even if the defect opening is very narrow.

Liquid Penetrant Inspection (LPI),
Fluorescent Penetrant Inspection (FPI)
This method of NDT inspection allows us to utilize a variety of fluorescent and dye pentrants to detect and expose component surface connected discontinuities, quickly and efficiently with a high degree of reliability.

Eddy Current Inspection (ET)
This method of NDT inspection allows us to utilize both high frequency inspection to detect surface cracks and low frequency inspection to detect cracks under the surface of components, for determining backside corrosion and for the detection of internal defects.

Our NDT Service Benefits
Reduced Maintenance Costs
Improved Component Reliability
Quick TAT Capabilities
Delivery and Pickup in our local area
Complete NDT Report/ Release Certificate following on-site and in-house NDT Inspections
NDT Consultation
Referral Incentives