Climb high, inspect with ease

Invert Robotics' patented technology ensures reliable, high-quality inspections without putting people at risk.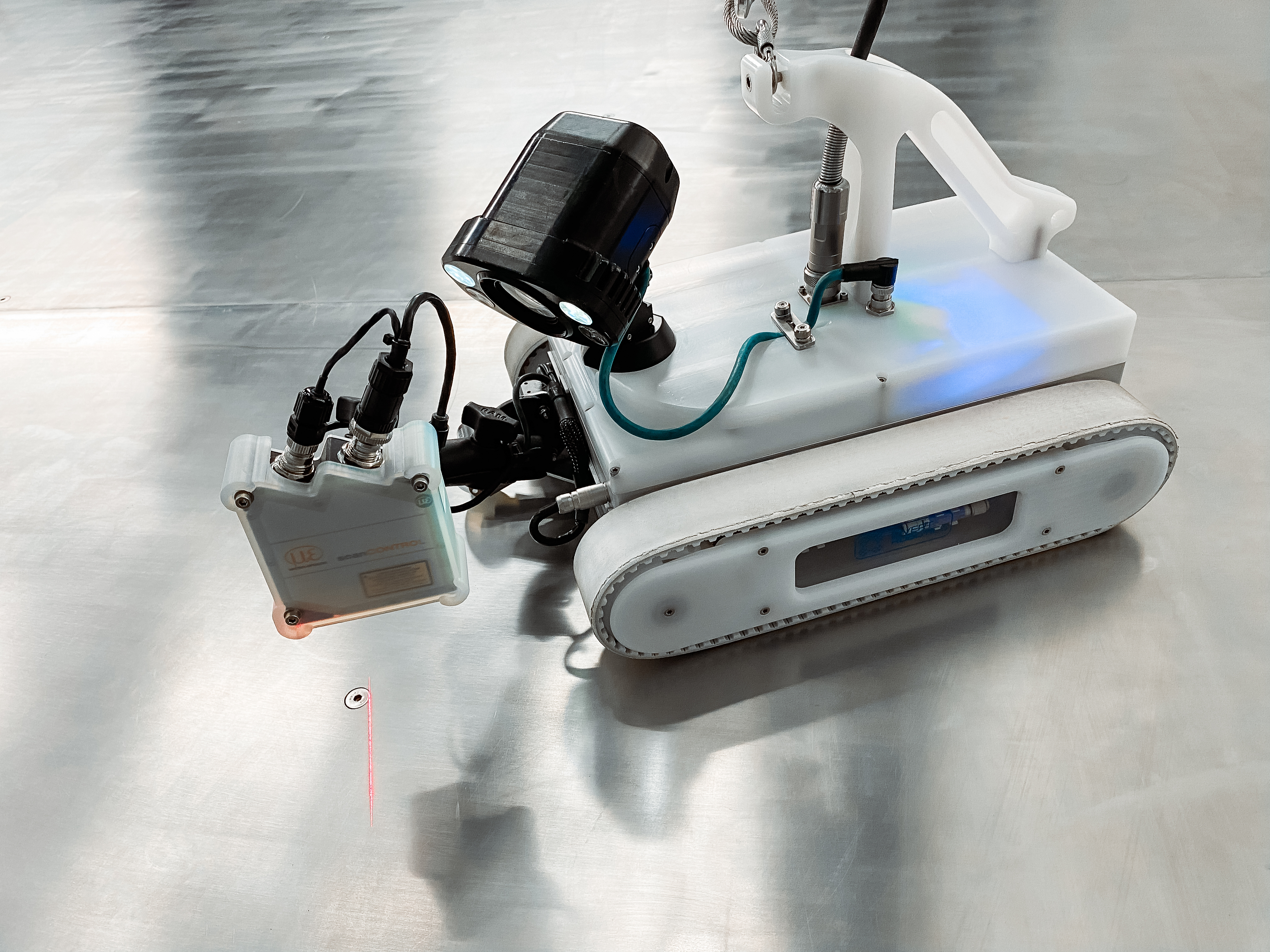 Invert Robotics is revolutionizing the way inspections are conducted with its unique wall-climbing robots. Equipped with state-of-the-art NDT probes, their robots provide their customers with unparalleled levels of safety, efficiency, and quality during inspections.
Their technology is truly innovative and has been granted worldwide patents thanks to its one-of-a-kind design. Capable of climbing on virtually any smooth surface, including stainless steel, carbon fiber, glass, and more, our robots are also compact enough to fit into confined spaces as small as 1.2 meters in diameter while carrying up to 5kg of payload.
But it's not just about the robot itself they take it one step further by using a range of top-of-the-line inspection tools such as UT probes, EC arrays, and spark testers, among others, to capture high-quality data. This data is then fed into their online portal, providing their customers with easy access to valuable information for review and analysis.
At Invert Robotics, they are dedicated to providing their customers with the best possible inspection solutions without putting human lives at risk.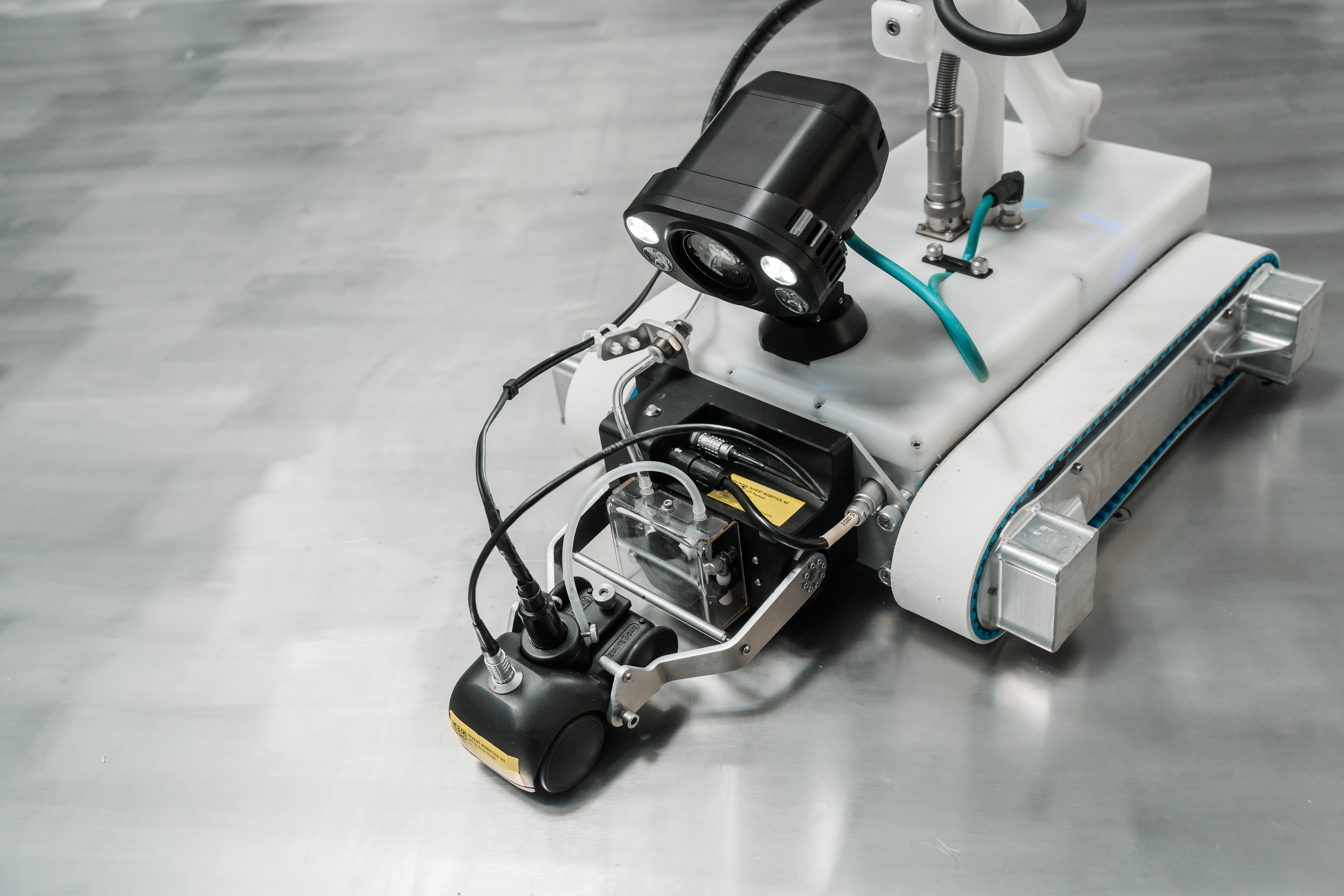 Why settle for anything less when you can trust our safe and reliable inspection methods?
Application of the Robots
Storage tanks- large and small
Processing assets such as powder dryers, mixers
Pressure vessels, high temperature & pressure
Outer surfaces, such as turbine blades & insulation
In all these applications, HD visual options are always available along with many integrated NDT tools providing inspections such as UT A, B, and C scan, AC and DC spark testing, 3D laser profiling, laser surface mapping, etc.
Benefits
No confined space entry is needed, reducing risk and saving time
Fewer permits required for inspections
Faster inspections lead to increased asset utilization
Improved safety by eliminating hazardous working conditions
Better data capture and interpretation due to robots replacing humans in difficult and uncomfortable situations
Repeatable inspections enable reliable data comparison
Fewer staff needed for inspections, improving working conditions, and addressing staff shortages
Get your product in front of the right people
The ease of use and reliability of Inverts' unique technology enables the customers to benefit from two separate business models. As many of their customers require inspections to be carried out regularly, either using their own inspection teams or their trusted 3rd party, Invert offers the opportunity to buy or lease their technology. This allows the customers to use the technology as much as they require following a standard training course in operating and maintaining the robot.
"Many of our customers are opting for this way forwards when they have multiple inspection needs regularly."
For those customers who have less frequent needs, Invert also offers a robot as a service, i.e. Invert will conduct the full inspection using their fully qualified inspection staff and provide a comprehensive report, available in their data portal and other methods if required.
Offering these 2 business models allows the customers to benefit from the technology whilst also using their own internal resources wisely, whether that is employees, capex, or opex spending. Using the technology prior to inspections also means that the robot has been developed with the user in mind, making it easy to use and deploy as well as being highly reliable and easy to maintain.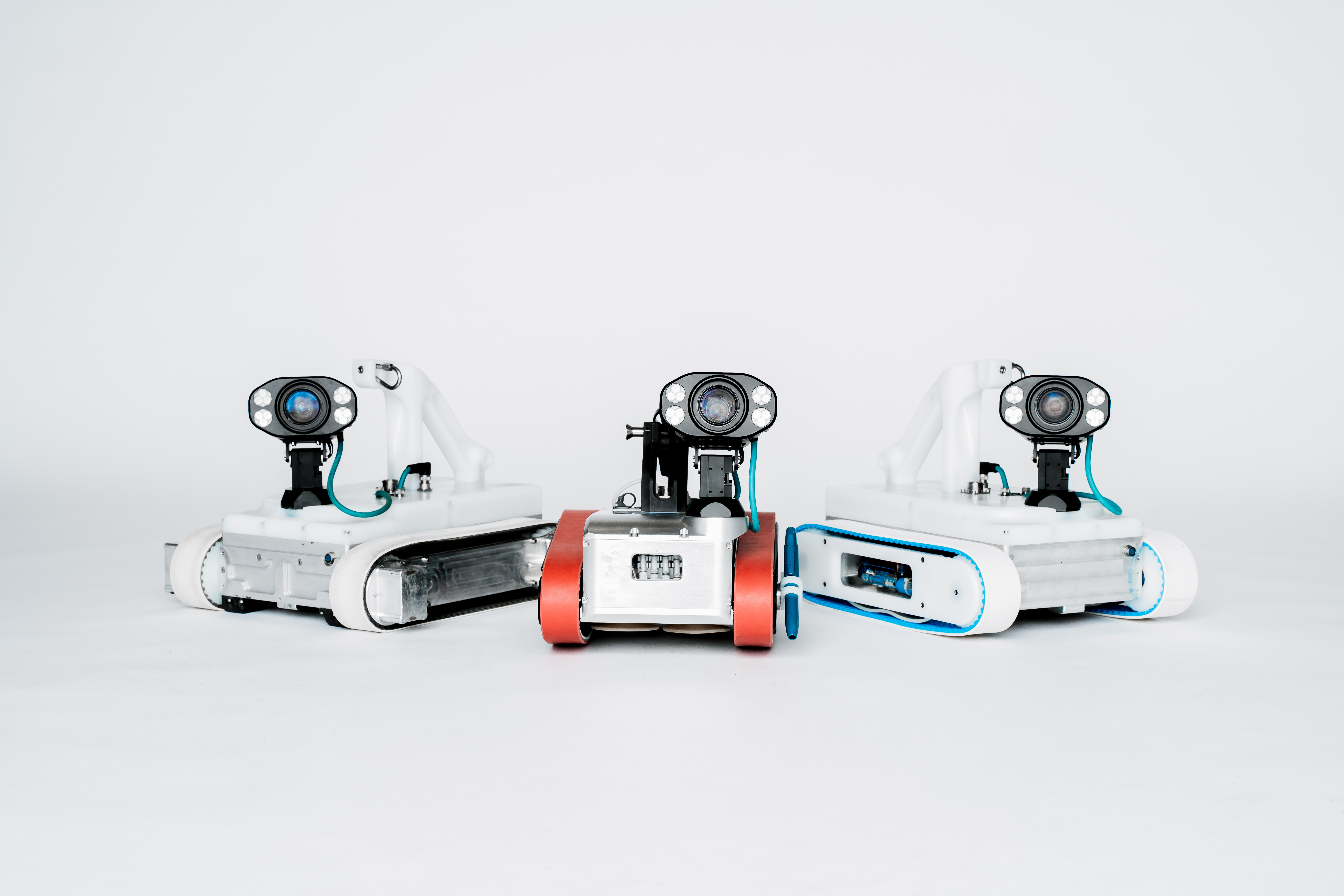 Expert-led training course
For those customers who wish to use the technology either through a purchase or lease, Invert provides a comprehensive online training course enabling operators to learn how to use and maintain our technology. This is often followed up with assisted use of the robot i.e. joint inspections to ensure the training has been effective. They also provide course materials such as user manuals for customers who have purchased or leased robots.
Invert provides a range of robotic solutions covering multiple situations, all platforms come with various NDT payloads and access to the data portal:
V1800 – a unique climbing robot capable of inspections in assets down to 1.8m in diameter
V1200 – a unique climbing robot capable of inspections in assets down to 1.2m in diameter
H2200 – a hybrid robot, combining our patented suction technology and magnetic adhesion, used for composite assets such as glass-lined storage tanks
M1000 – a unique magnetic robot, highly mobile and maneuverable
"Invert's patented technology provides a unique ability to deliver high-quality industrial inspections, faster, more reliably, with better quality than traditional methods whilst ALSO improving safety outcomes for inspectors."
-Neil Fletcher
Managing Director
Building a legacy since 2011
Invert spun out of the University of Canterbury in New Zealand 10 years ago. With an initial customer base of Fonterra (a large dairy company) with mainly stainless steel assets, Invert has grown to have an international footprint with offices and staff in 7 different countries and a global customer base. Invert is supported by a supportive group of investors, including Orlen PKN, Yamaha, Inception Asset Management, ICOS Capital, and Finistere Ventures.