After a Norfolk Southern train derailed on Feb. 3 in East Palestine, Ohio, Congress fixed its attention on rail safety and measures to curtail such incidents in the future. The Senate Environment and Public Works Committee convened its first hearing in early March to investigate the circumstances and failed safety protocols. This week, Senate Commerce, Science, and Transportation, as well as the Senate Appropriations Subcommittee on Transportation, Housing and Urban Development held additional hearings to dive into the incident and other recent derailments across the country. To further address the reality that, on average, an estimated 1,200 train derailments per year occur in the United States, the bipartisan Railway Safety Act of 2023 was introduced in the Senate and, more recently, the RAIL Act in the House of Representatives, both intended to enhance safety procedures and reduce mechanical failures. Both bills focus on multiple mechanical, procedural and operational factors contributing to derailments as well as appropriate responses when accidents occur.
Missing from the legislation and largely from the discussion over the derailment in East Palestine and other similar incidents is the technical training and certification of rail industry inspectors, especially those utilizing nondestructive testing (NDT) technologies. NDT is an inspection technology that allows a system to be examined and for data to be collected on materials or components without permanently altering or damaging it. It is widely used by the rail industry, but recent advancements in the technology demand advanced training that the legislation does not reference.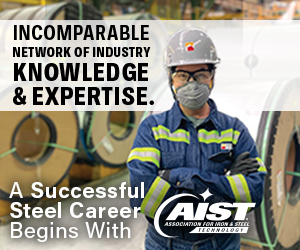 The rail industry utilizes NDT technologies on rail infrastructure and railcars during construction, manufacturing and periodically thereafter, as defined in industry standards. For example, once in-service inspections have determined a railcar component has exceeded specified tolerances or found to possess condemnable defects, industry standards stipulate that the component be removed and replaced. As important as those steps are, in fact, the rail industry typically utilizes only a portion of the 12 available NDT methods, largely only because that is all that is dictated by prescriptive federal regulations and industry standards, rather than applying performance-based regulations and industry standards.

Recent advancements in technology have brought about new NDT methods and advanced techniques that have a significantly higher sensitivity and increased reliability in detecting defects. These new tools can result in enhanced levels of safety of in-service rail industry infrastructure and railcars. This "higher level of sensitivity and reliability" of inspections, directly relates to safety of the public and railroad employees. Future rulemaking should take this into consideration.

Legislation and rulemaking must also address the need for proper training and certification of inspection personnel. The reliability of NDT-based inspections, either basic or advanced, can only be achieved with confidence when NDT inspection personnel are properly trained and certified. This, coupled with the correct selection of NDT technology, is the only way to enhance safety in railcars and infrastructure. Regulations and industry standards must support this by requiring robust nationally recognized NDT personnel certification programs as seen in other high reliability industries.

The train derailments across the United States are an illustration that having rail industry NDT professionals with specialized qualifications, training and certification in emerging nondestructive testing methods and advanced techniques is absolutely vital. This must also be an element of the conversation around the mitigation of rail accidents and train derailments.

With Congress focused on enhancing rail safety, third-party organizations can require that personnel have access to high-quality, cost-effective NDT certification programs. Upgrading to emerging NDT methods and advanced techniques with higher reliability must be considered. Training and certification programs currently exist to support these enhancements. The current text of the bills being considered does not provide this direction. Correcting this can drive the implementation of innovative technologies and potentially reduce the risk of future East Palestine-type accidents. It is only with this robust training and certification can we ensure that rail industry personnel are provided with the best information to inform decisions at critical moments.

Neal J. Couture, CAE, is the executive director at The American Society for Nondestructive Testing (ASNT). He previously worked as executive director of the National Contract Management Association, an association for federal government contracting, and his expertise in association management spans across higher education, professional societies and management positions in the aerospace and defense industries.

Source: https://thehill.com/opinion/national-security/3920584-to-reduce-train-derailments-invest-in-personnel/