Nondestructive testing, or NDT, encompasses inspection technologies and techniques used to detect flaws, increase reliability, maintain asset integrity, and prevent failures in a vast array of industries, from aerospace to automotive, to bridges and buildings, to the energy sector—oil, gas, and power—and the list goes on.
Methods being used today widely range from traditional visual inspections to ultrasonics and the use of advanced robotics. The global NDT market is projected to grow by $6.14 billion from 2021-'25, a compounded annual growth rate of 10%. While the COVID-19 pandemic did see a considerable impact in 2020, research suggests growth is expected to increase dramatically when it's over.
So—what's driving that growth, what's trending, and why?
Driving the Market
One of the main drivers of increased deployment of NDT technologies is the number of oil and gas projects on the horizon—let's take a look at just the U.S. This industry is one that has evolved, adapted, and innovated over time, and that includes utilizing new technologies to make facilities cleaner, safer, and more efficient.
Though oil demand saw a dip in 2020 due to the pandemic, that won't be the case moving forward, experts say. Industry reports anticipate over 400 new oil and gas projects to commence in the U.S. during the next four years to meet consumer demand, 83% of which will be new build projects. High demand for NDT methodology in oil and gas power industries is expected to significantly boost market growth (we'll touch on the currently most-used techniques in just a bit).
Another driver is more stringent regulatory environments, largely enforced to reduce the number of personnel safety incidents. Market insight predicts safety regulations in various countries, "to increase NDT technology demand and different evaluation techniques… for instance, stringent regulations mandating worker safety, due to the increasing instances of infrastructure failures such as refinery blasts, leakages in nuclear reactors, and pipeline explosions, in the recent years, have prompted governments across the world to enact stringent safety regulations, driving increased adoption of ultrasonic NDT equipment."
Besides demand-driven growth and safety regulations, advancements in robotics and automation are really driving industry growth and trends in NDT. As summarized by imarc Group: "Stringent regulations adopted by the governments of various countries regarding public safety and product quality represent one of the key factors impelling the nondestructive testing and inspection market growth. Additionally, advancements in robotics, along with the growing trend of automation in manufacturing processes, are bolstering the growth of the market. Furthermore, rising construction activities and the increasing utilization of electricity, owing to rapid urbanization and the growing population, are catalyzing the demand for NDT and inspection tools to avoid unexpected system failures and ensure faster production rates."
Finally, increased operator need for predictive capabilities is shining a new light on NDT technology advancements with all the short- and long-term benefits they bring to the table. In oil and gas, NDT is commonly used to inspect for and detect corrosion. Techniques vary widely in terms of just how "techy" they are, but for the most part, they are all used for the same general purpose: to keep facilities (safely) operating.
Ultrasonics are Leading the Way
Some of the main methods of NDT being utilized at oil and gas facilities right now include the following.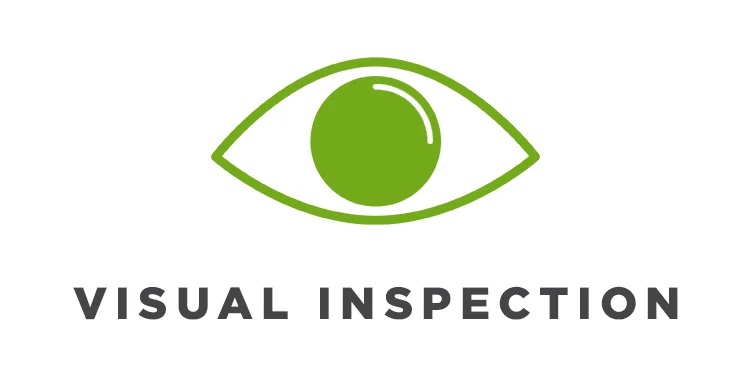 Visual inspection: This traditional method is the oldest and most basic where issues are identified by thoroughly examining equipment without any tools. It is cost-effective and reliable if a well-trained inspector is on-site, points out Inspectioneering, but it has its limitations and drawbacks. For example, the human eye can't see through to the inside of piping and there are safety issues with high elevations or hot vessels.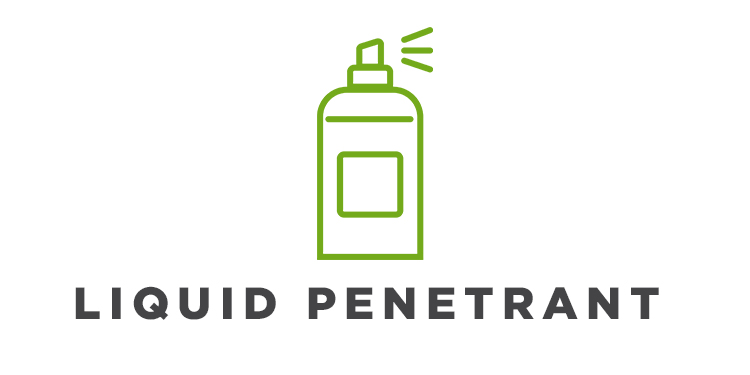 Liquid penetrant: Another commonly used technique, this method uses fluorescent dye that allows operators to see things they wouldn't otherwise be able to—i.e., a crack. When liquid flows into the crack, it makes it visible. The big disadvantage here is that it can only identify surface flaws, which brings us to the next category: magnetic particle testing.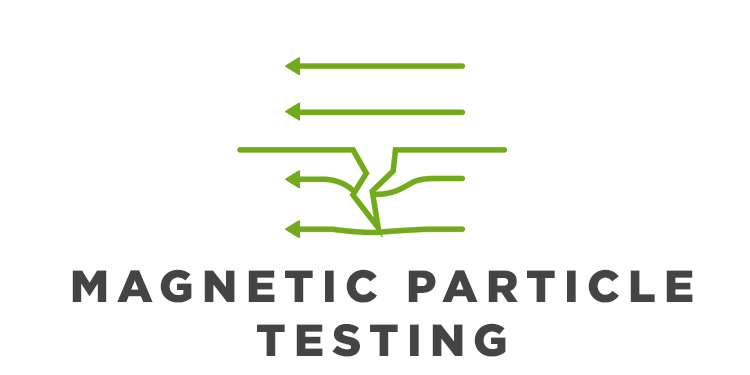 Magnetic particle testing: Also a fairly simple and older NDT technique, MPT requires magnetization of the component and subsequent coating with magnetic particles. In areas where metal is missing or the surface is disturbed—i.e., a crack—a magnetic flux leakage field is created, thus attracting magnetic particles, and making the crack visible. The surface does need to be ferromagnetic, only cracks that break the surface can be detected, and the surface must be demagnetized after the test.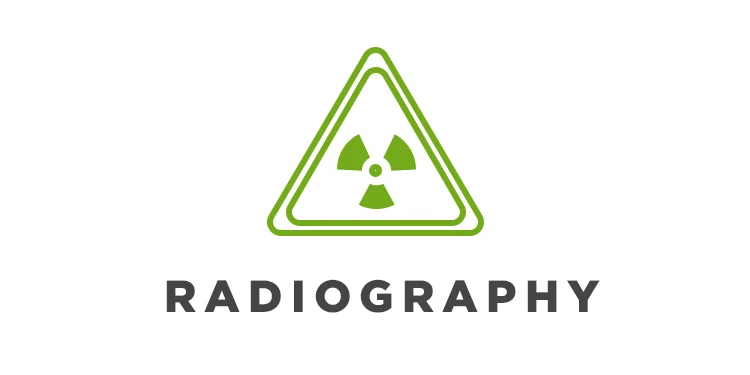 Radiography: While conventional or digital radiography can be used, it entails the use of either x-rays or gamma rays to view the internal structure of a component. Its main advantages include being adaptable to many assets, highly reproducible, requires little surface prep, and the data can be stored and retrieved later on. Generally speaking, however, it is expensive, poses radiation risks, and requires a lot of time and storage.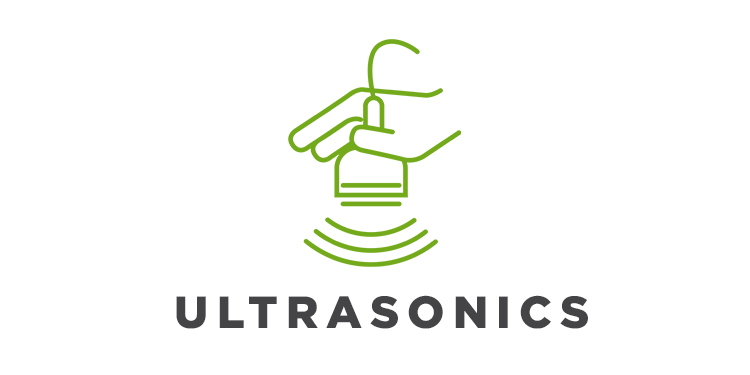 Ultrasonics: UT includes a family of NDT techniques that use short, high-frequency ultrasonic waves to reveal flaws in equipment. The basic premise is use of pulsers/receivers, transducers, and display monitors. There are many different types of UT technologies, from Phased Array Ultrasonic Testing to Rapid Ultrasonic Gridding to Time of Flight Diffraction, to name a few. While all of the subsets of ultrasonics provide many benefits including high accuracy and speed, they should be performed by experienced professionals.
As for what's trending in NDT, ultrasonic testing held a dominant share of the market in 2020 at 27.2%, according to data released by Fortune Business Insights. This is attributable to the increased use of UT in composites and pipeline corrosion, mapping applications, weld inspection, and overall screening coverage of pipes.
UT has a number of advantages over alternative NDT methods including efficiency, ease of use, and safety. Phased array and time of flight diffraction techniques can provide results in real time and cover larger areas at once. Additionally, UT scans thin or thick materials at the same effective rate, revealing flaws at depths other NDT methods cannot achieve.
While UT techniques require a trained professional, modern instruments are durable, easy to use, and carry, not to mention they only require access to one side of the asset for accurate readings. UT is also a safer alternative to liquid penetrant and radiography methods reducing the risk of exposure to toxic fluids and radioactive articles.
In conclusion, the use of NDT in the oil and gas and all relevant industries will expand into the future, and there is good reason UT is leading the way. Companies in the NDT space will continue to launch new NDT and UT products to meet the expected surge in demand.
Source: https://blog.geckorobotics.com/industry-drivers-trends-in-nondestructive-testing-2021?utm_campaign=Blog%20Content&utm_content=177951130&utm_medium=social&utm_source=linkedin&hss_channel=lcp-6470712