Elios 3: Redefining Inspections with Advanced Data Gathering
Fly, Capture, Analyze: Elevate Your Inspection Workflow
Introducing Elios 3: Ensuring Safety by Eliminating Hazardous Tasks
Much more than a flying camera, Elios 3 is a powerful data-harvesting tool.
Relying on the power of computer vision and LiDAR mapping, Elios 3 is a versatile indoor drone opening doors to a world where performing systematic inspections does not require months of training, reporting is done intuitively on a 3D model of your asset, and situational awareness is built into the piloting app.
See attachment 1 - Elios 3 brochure
● Applications of Elios 3
Energy and Power Plants:

Inspect boilers, chimneys, turbines, and cooling towers.
Oil and Gas:
Conducting inspections in tanks, confined spaces, and pipelines.
Infrastructure and Construction:
Assessing bridges, tunnels, dams, and high-rise buildings.
Manufacturing and Industrial Facilities:
Inspect machinery, storage tanks, and confined spaces.
Public Safety and Security:
Assessing hazardous situations, search and rescue missions, and accident investigations.
● Benefits to the industry and professionals

Improved Safety:
The Elios 3 eliminates or reduces the need for humans to enter hazardous or confined spaces, thereby mitigating risks to personnel.
Cost and Time Savings:
The drone enables faster inspections, reducing downtime and costs associated with manual inspections.
Enhanced Efficiency:
With its ability to access difficult-to-reach areas, the Elios 3 streamlines inspection processes and enhances overall operational efficiency.
High-quality Data Collection:
The drone captures detailed visual data, allowing inspectors to make informed decisions and identify potential issues more accurately.
3D model of asset:
Thanks to Elios 3's LiDAR, reporting is done intuitively on a 3D model of your asset. Points of interest captured in flight are readily available in a high-density point cloud offering a faster, more accurate, and more reliable data localization system.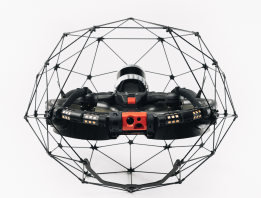 No more humans doing dangerous jobs
● The Ultimate go-to-market strategy
Our go-to-market strategy for Elios 3 combines both reseller and direct sales approaches to ensure widespread availability and effective market penetration.
Reseller Partnerships:
We believe in forming strategic partnerships with reputable resellers who have a strong presence and expertise in the industries we target. By partnering with resellers, we leverage their existing customer base, distribution channels, and market knowledge. These partnerships enable us to reach a broader audience and tap into specific industry segments where our product is most relevant.
We carefully select resellers based on their market reach, customer relationships, technical capabilities, and commitment to customer satisfaction. Collaborating with resellers allows us to benefit from their established sales and support infrastructure, ensuring seamless product delivery and customer service. Through joint marketing initiatives, training programs, and incentives, we foster strong relationships with our reseller partners, enabling them to effectively promote and sell Elios 3 to their customers.
Direct Sales:
In addition to reseller partnerships, we also employ a direct sales approach to reach customers who prefer to purchase directly from us. This approach allows us to maintain a direct relationship with customers, gather valuable feedback, and provide personalized support.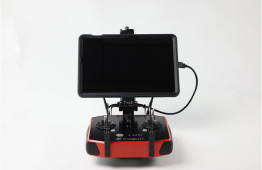 Our direct sales team consists of knowledgeable professionals who understand the unique challenges faced by various industries. They work closely with potential customers to understand their specific needs, showcase the benefits of Elios 3, and provide tailored solutions. By engaging directly with customers, we can offer comprehensive product demonstrations, address specific concerns, and build long-term relationships.
Through our direct sales efforts, we ensure that customers receive exceptional service, technical expertise, and ongoing support throughout their journey with Elios 3. We also leverage digital marketing, online platforms, and industry events to create awareness, generate leads, and nurture relationships with potential customers.
By combining the strengths of reseller partnerships and direct sales, we maximize our market reach, establish a strong presence in target industries, and provide customers with convenient access to Elios 3. This comprehensive go-to-market strategy enables us to effectively position and sell our product, meeting the needs of diverse customers while driving growth and market success.
Youtube Thumbnail
https://www.flyability.com/elios-3#popup-video-trigger
● About Flyabilty
Established in 2014, Flyability has pioneered and continues to lead the innovation in the commercial indoor drone space. The company is dedicated to intense R&D and is the driving force behind the progressive adoption of drone-based technology, as an alternative to traditional visual inspection methods. The indoor drones developed by Flyability enable companies in the mining, oil and gas, infrastructure, pharmaceutical, and other industries to ensure the safety of employees responsible for indoor inspections while achieving cost savings. An increasing number of clients trust Flyability's flying robots, including companies such as Cargill, Chevron, EDF, Veolia, and LafargeHolcim. Founded in 2014, the company relocated to the former Nespresso premises in Paudex, where its headquarters are located, and opened new offices in the United States in Denver and in the Asia-Pacific region in Singapore to meet the needs of its global client base. It currently employs approximately 130 employees. Thanks to its ongoing commitment to product development, Flyability remains at the forefront of the indoor drone industry, offering innovative solutions that meet the changing needs of customers and open up new possibilities in sectors such as energy, construction, security, and many others.