Cygnus Instruments has its roots firmly in the offshore sector – and has been proudly producing the highest quality ultrasonic inspection equipment for commercial divers over 35 years.
One of the first products that Cygnus brought to market in the 1980s was a subsea ultrasonic thickness gauge. And it is testament to the outstanding original design that little has changed in its fundamental form over the last three decades. However, as technology, understanding – and subsequently training – have advanced, Cygnus has kept pace and has introduced new products to cope not only with the changing times – but also with the varying conditions of the subsea environment.
The Original Cygnus Underwater
The original Underwater gauge is an extremely rugged, highly accurate ultrasonic subsea thickness gauge. While it is designed to cope with the rigours of the offshore and subsea sector, its crowning feature is in its simplicity of use. With only one button to operate and a clear, bright LED display, the commercial diver is free to concentrate on the multitude of tasks that take place subsea – rather than be distracted by features and menus on the gauge.
In addition, the Cygnus Underwater has the "multiple echo" technique as standard. This Cygnus-pioneered ultrasonic technique negates the need for coatings to be removed. The multi-echo technique will "read through" coatings up to 20mm thick; this saves both time and of course money – as there is no need to damage and then replace expensive subsea protective coatings.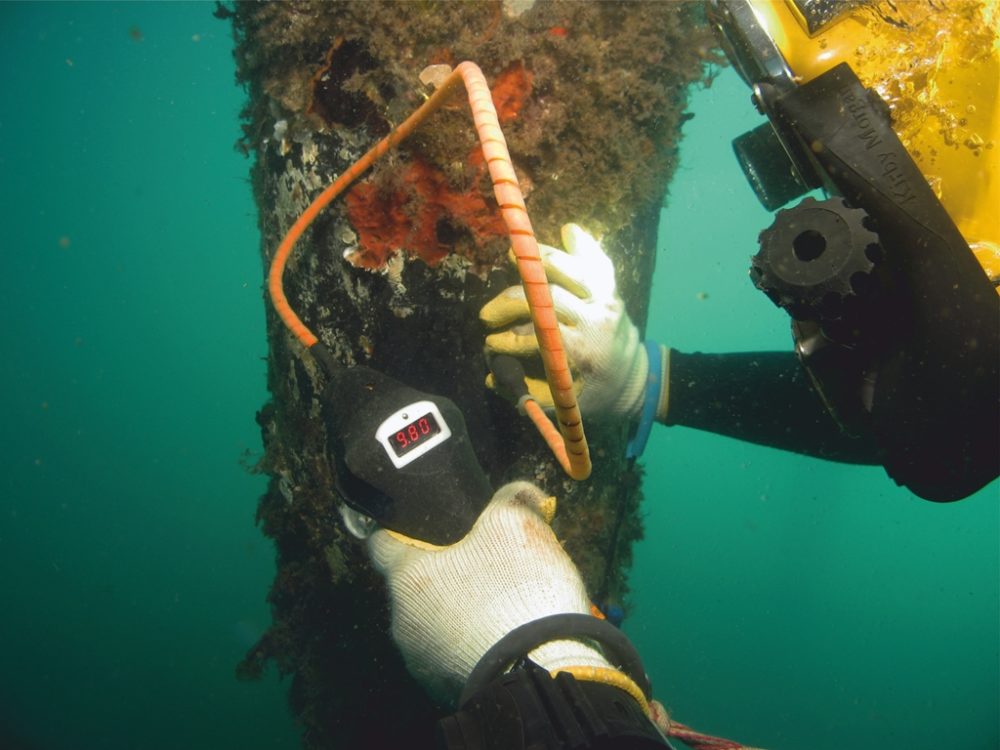 Options that are available to the diver and their team are a selection of well-chosen probes (for different applications) as well as hand held or PC based top side repeating functionality; the latter allows the team at top-side to see the measurements being taken in real-time – and to record (log) those readings.
The Cygnus DIVE
Cygnus is a company that is very proud to claim an intimate connection with its customers. And while the original Underwater unit has many features that have endeared it to the diver, it is a hand-held unit. Which means that in strong currents – or where two hands are needed for any other reason – divers let Cygnus know that a "hands-free" subsea solution would be extremely desirable.
In these instances, the diver can switch to using a Cygnus DIVE. This wrist-mounted unit with its very large, bright AMOLED screen, was introduced a decade ago to Cygnus subsea line-up.
A reference was made above to the changing requirements of the offshore inspection industry and advances in knowledge and training; when the DIVE was introduced, Cygnus ensured that the DIVE would be a far more polyvalent instrument. To that end, an Ascan display is standard on all DIVE models. Other options that are included as features above and beyond those of the original Underwater are single and echo-echo measuring modes; data logging (up to 5000 readings accompanied by their Ascan) ; a choice of twin crystal probes for extreme corrosion and also HelmetView® – a clever remote display that sits flush on the outside of the diver's helmet and allows the diver to see the measurement being taken without needing to look down. This last option is also especially useful in ultra-low visibility or "black water".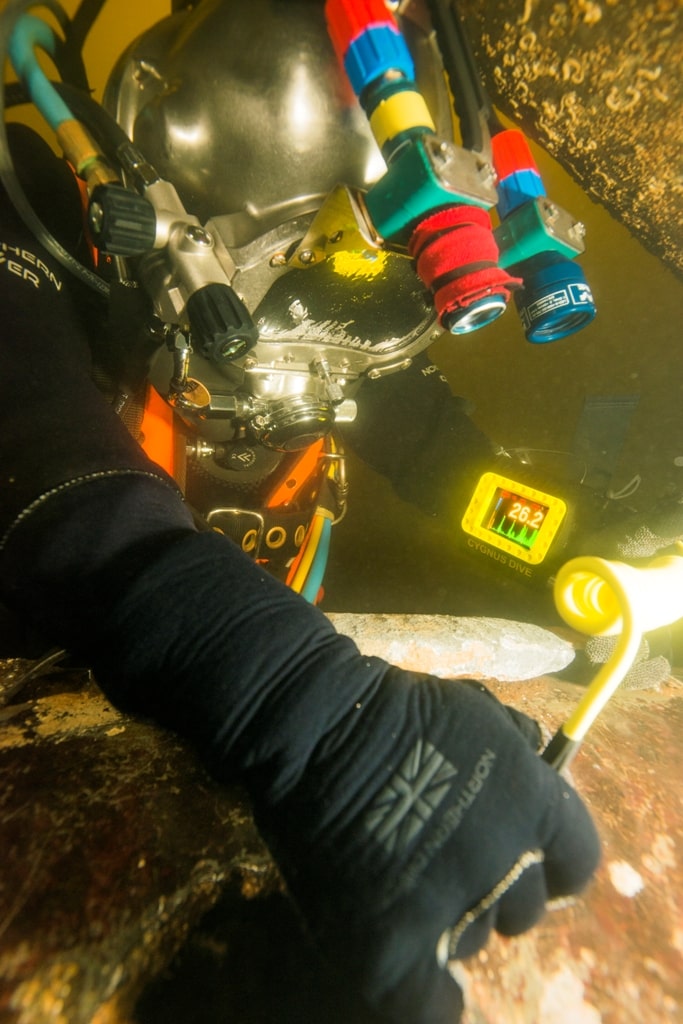 UWILD (Underwater Inspection in Lieu of Dry Dock)
In order to comply with regulatory (or insurance) requirements, almost all commercial vessels are subject to periodic inspection and audit by classification societies. The majority of these inspections have traditionally required the vessel to be dry-docked to allow thorough inspection of parts of the vessel which would normally be submerged.
Over the last decade, as technology has evolved, classification societies now allow some inspection of underwater components to be delivered by diver (or ROV). These UWILD inspections allow inspections to be completed whilst the vessel is operational – with of course a substantial reduction in the requirement for dry-dock downtime.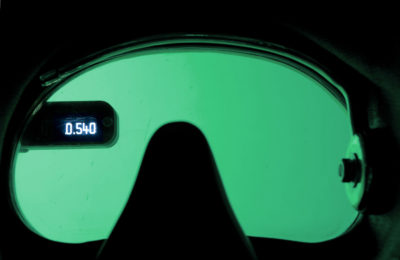 The combination of the multiple echo technique that is universally accepted by The International Association of Classification Societies (IACS); a resolution of 0.01mm (0.001 inch) as well as an A-scan display that can assist in verification of readings all mean that the Cygnus DIVE has become a key part of UWILD inspections around the globe.
Source: Subsea and Offshore Magazine