Visual NDT
THE ZENITH EFFECT: A CASE STUDY
Published on 22nd October 2022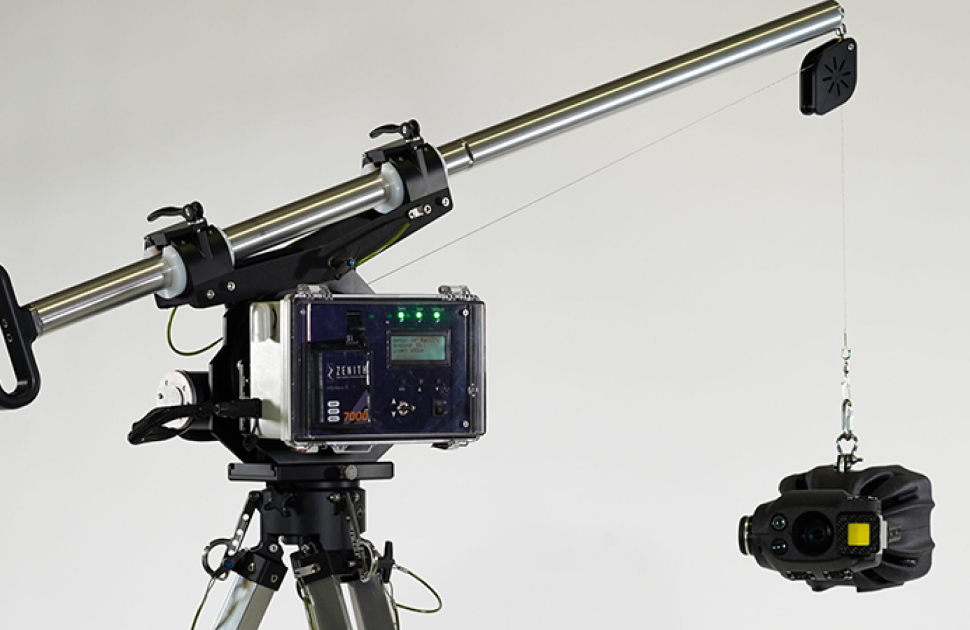 The nature of asset inspection is that each presents individual challenges. Many solutions have been promised over recent years, yet most haven't lived up to the hype.
The nature of asset inspection is that each presents individual challenges. Many solutions have been promised over recent years, yet most haven't lived up to the hype. However, today's technology brings a whole different level to NDT testing, such as that proven by Interactive Ariel's innovative inspection camera, Zenith.
The following looks at a typical example of how this vertical space inspection instrument can overcome many of the historical issues associated with closed space and/or working at height inspection.
THE ASSET
The asset in question was a 22 ft (6.7 m) sphere tank used to store vinyl fluoride. Legislation demanded regular inspections of the tank, something that had previously been actioned by the erection of interior complex scaffolding. Once done, inspectors carried out the work, manually inspecting the walls of the tank for any cracks, damage or deterioration. This took up to two days, after which the scaffolding needed to be removed.
CUSTOMER REQUIREMENTS
The total time to carry out the process took four days, something that site owners, DuPont, were keen to reduce. They also wanted to remove the need for dangerous human entry to a confined space and the need for scaffolding.
ENTER ZENITH
Interactive Ariel was keen to show how Zenith could overcome all of the traditional challenges. The inspection camera has been designed for just such a task, using a combination of advanced systems to allow fast, safe operation that returned superior inspection data.
Zenith consists of a stabilised camera that's lowered from a multi-configuration tripod into a vertical space. The construction of the tripod is such that even entry points that are offset to where the camera is set up are easy to overcome, something that was necessary for this particular task. The camera can capture 4k video, 18Mp images and has a 30x optical zoom. This is further complemented by integral lighting of 10,000 lumens, enough for even the darkest of areas.
The camera was lowered into the asset using its battery-powered Smart Winch system, meaning no manual operation is needed during the inspection. Working with an intuitive handheld controller, the inspector can stand up to 900 metres away and watch real-time images on an HD screen. The camera can be rotated around 360o, focusing on any required area. The advanced operation of Zenith allowed the inspector to capture images with the same zoom level and frame overlap accuracy, even though the camera was at varying distances from the walls, due to the asset's spherical shape.
The results were exactly what DuPont had hoped for, and included:
A reduction of asset downtime from four days to only 30 minutes (for the actual inspection to take place)
100% inspection coverage of the tank's interior
No need to break the plane for confined space entry
A dramatic reduction in inspection costs – saving three days downtime and $25,000 (US dollars) in scaffolding costs
This is just one example of how effective Zenith can be for vertical inspections. In addition, the system is simple to use and can be operated by anyone, with no need for prior training.
Advanced robotic solutions are certainly the way forward for what are now antiquated inspection processes. Companies that are embracing such methods are reaping the benefits. In a world where industry competitiveness is more complex than ever, the reduction of time and cost of inspection tasks is essential. Never has the time been so right to discover how to overcome your business challenges. Zenith is but one solution. Are you aware of what else is out there?