Ultrasonic NDT
Flange Inspection PAUT
Published on 19th October 2020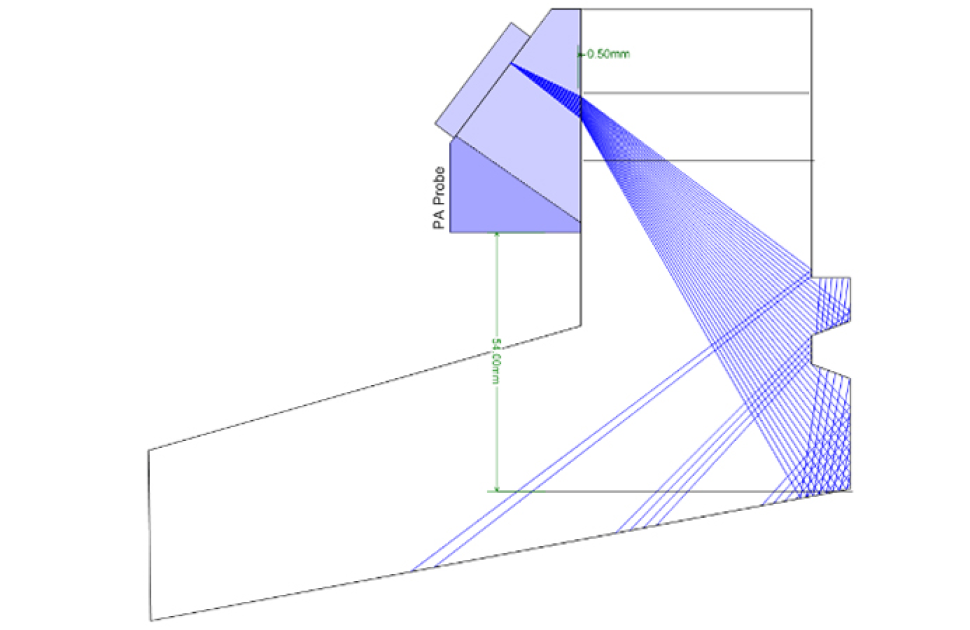 Phased array gives the ability to inspect flanges without having to take them apart, resulting in quicker and cheaper inspections.
Flanges are found everywhere in all industries connecting pipes, vessels and other components together. They are often exposed to corrosive fluids and challenging environments that can cause damage over time, potentially leading to failure. Accordingly, it is vital that any degradation is identified during inspections to maintain the asset and avoid leakage or catastrophic failure.
Visual inspection is a common method for inspecting flanges but this means having to shut down the plant and open the flanges which costs time and money. Phased array allows the inspection of flanges, in service, without having to take them apart, resulting in quicker and lower cost inspections.
Inspection information:
The inspection was performed from the bolt face as shown in the image below:
A 5MHz, 32 element PAUT transducer was used for this inspection, smaller probes may also be used to get a greater amount of coverage
For best results the inspection should be encoded, specific scanners can also be used when applicable
Between 50% and 70% coverage of the flange face is achievable when inspecting from the bolt face
The flange being inspected has a grove for the gasket (can be seen in above image) this can be suspectable to corrosion and pitting, images below show results of inspection on this area:
When detecting defects on the flange face the extractor box position is moved so that it cover between the grove and the inside corner of the flange, the image below shows full Top view as well as the S-Scan view looking at a good area.